Castro confident that he will find his swing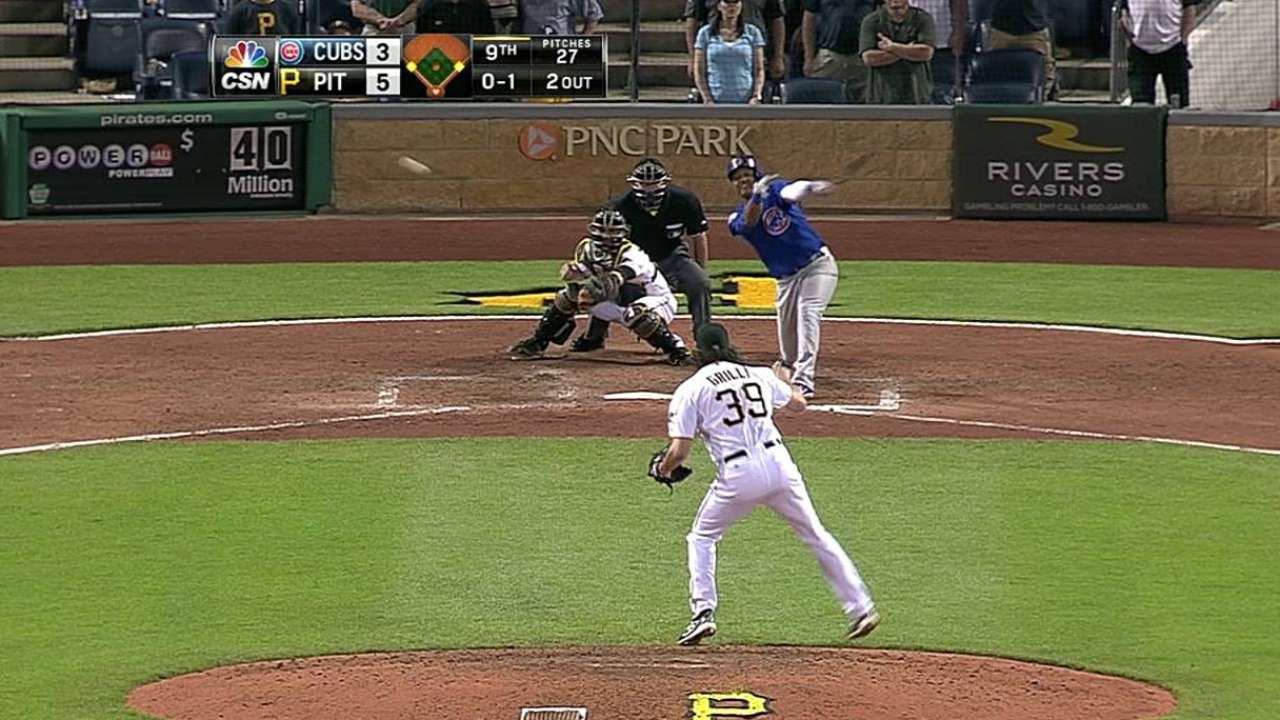 CINCINNATI -- This has not been a good road trip for Starlin Castro.
The Cubs' shortstop entered Sunday's contest 4-for-21 in the five previous games against the Pirates and Reds, batting .265 overall and .250 this month. That's not very Castro-like.
"I feel really good," Castro said Sunday. "I'm working hard. I know it'll change. It won't stay like this for the whole year -- I feel too good. They're pitching me the same. If I keep doing my adjustments, keep staying aggressive, I know it'll change."
He began the season well, batting .277 in April with a .420 slugging percentage. This month, he has a .304 slugging percentage, no home runs and nine RBIs.
"The year I hit 200 hits, that's how I feel at home plate," said Castro, referring to the 2011 season when he totaled 207 hits and batted .307. "Sometimes I feel too rushed, and I know that's not me. I have to be a little more relaxed and let [my] talent go. I feel good. I know it's coming. I know I can be alright. I trust myself."
Cubs manager Dale Sveum has said often that some of the players need to slow down to improve their approach at the plate.
"That's one of the points is slow down," Castro said. "[This has] never happened to me, never, and I get a little frustrated. That's what I need to do is slow down. It's not me, and good things don't happen. I feel good, I have a good swing. Let's see what happens."
Carrie Muskat is a reporter for MLB.com. She writes a blog, Muskat Ramblings, and you can follow her on Twitter @CarrieMuskat. This story was not subject to the approval of Major League Baseball or its clubs.