Feldman enjoying opportunity to dig in, swing bat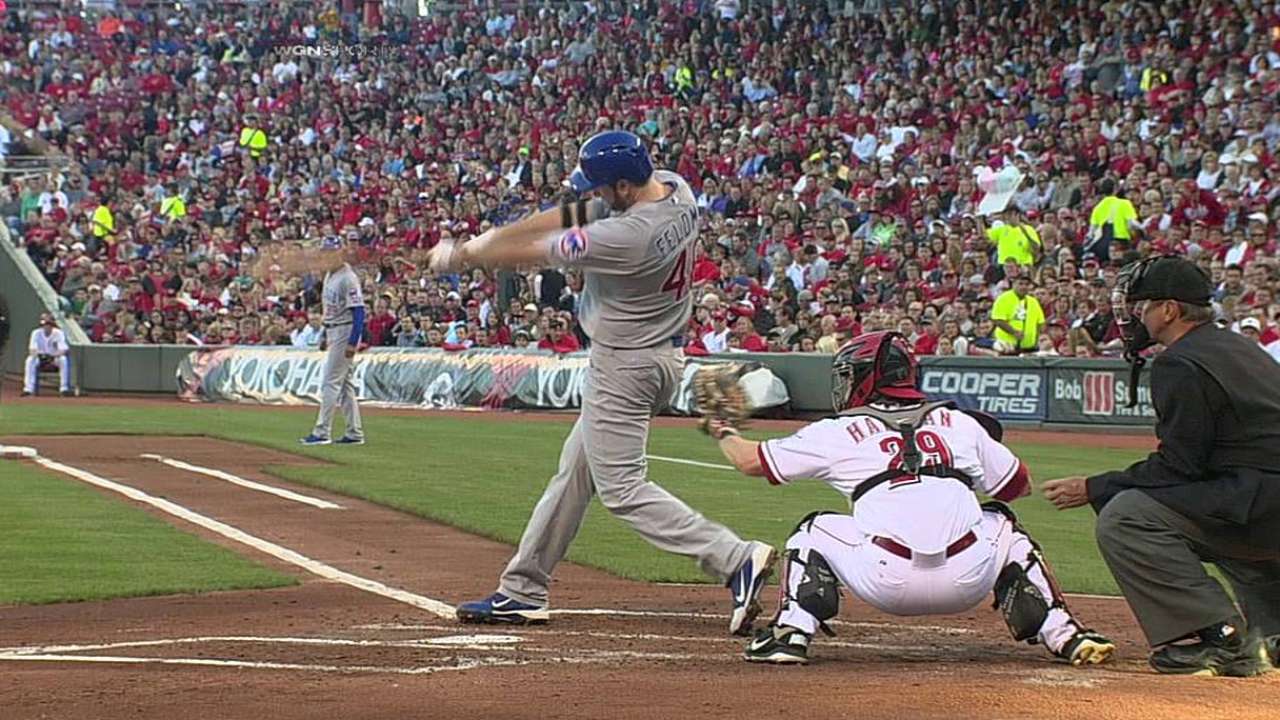 CHICAGO -- No, the Cubs did not tweak their rotation for the Interleague series against the White Sox so their best hitting pitchers could start in the games at Wrigley Field.
The four-game, intracity Interleague series continues Wednesday at Wrigley, where they'll play by National League rules. Scott Feldman and Travis Wood, who have both hit home runs this season, will start Wednesday and Thursday, respectively.
"I think they might have wanted [Jeff] Samardzija in there," Feldman said when asked if the rotation was altered. "Maybe [Matt] Garza, too. He's got a double."
Feldman had pitched with the Rangers prior to signing with the Cubs and had 18 total at-bats over eight seasons. He's now 4-for-22 with the Cubs, and has two doubles and a home run. That's a .409 slugging percentage.
"Hitting's not easy," Feldman said. "It's just something new that I'm not used to, but I've enjoyed trying to work on it and hitting in [batting practice]."
Cubs pitching coach Chris Bosio and bullpen coach Lester Strode had the pitchers working early nearly every day in Spring Training. It's paid off. The Cubs hurlers have 15 RBIs this month, which leads all Major League teams.
"For me, it just makes you feel like you're playing baseball," Feldman said about being able to hit. "You're not just a pitcher. It reminds me of being a kid again. You get to go up there and hit and do the fun stuff that you could do when you were a kid."
Carrie Muskat is a reporter for MLB.com. She writes a blog, Muskat Ramblings, and you can follow her on Twitter @CarrieMuskat. This story was not subject to the approval of Major League Baseball or its clubs.