Pitchers' hitting ability lengthening bench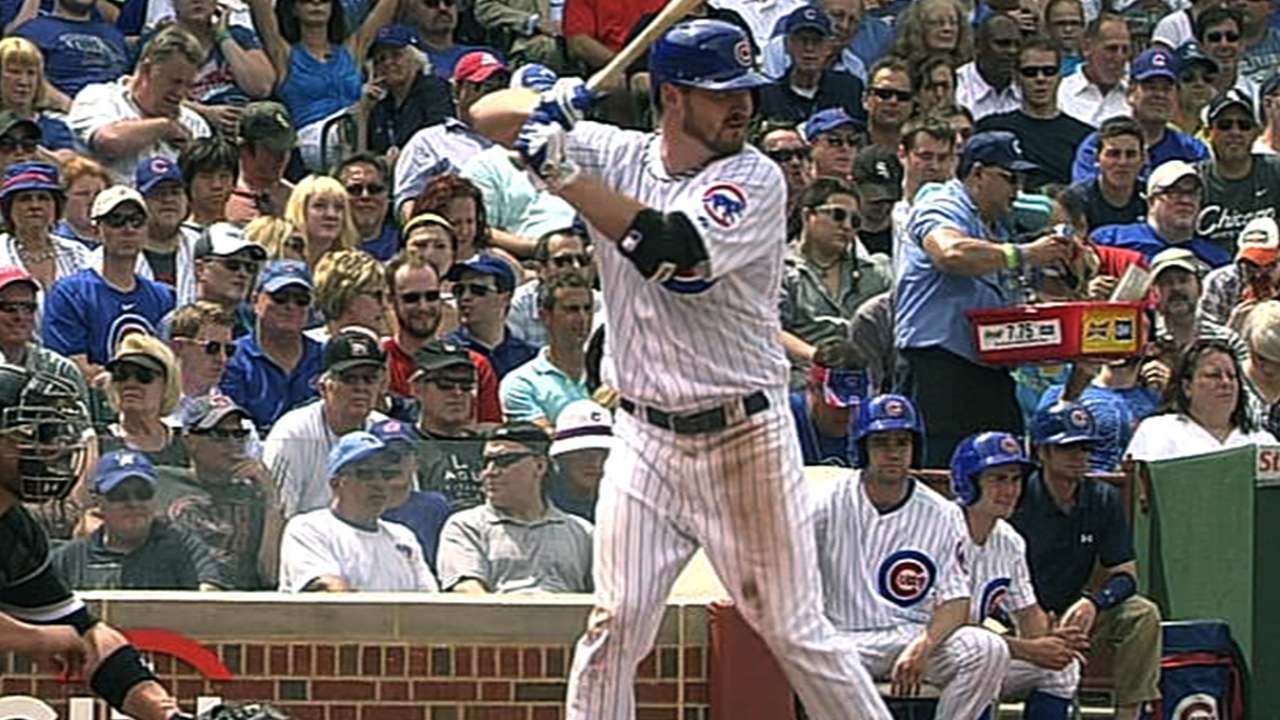 CHICAGO -- The hitting ability of the Cubs' starting pitchers isn't only lengthening the team's lineup. It's also lengthening the bench.
Take Thursday's win against the White Sox. The Cubs were ahead, 6-2, in the bottom of the sixth inning and left-handed starter Travis Wood -- who was 2-for-2 with a grand slam -- was due up. Cubs manager Dale Sveum knew Wood was done on the mound after six strong innings, but opted to let him hit away instead of using a pinch-hitter.
Wood didn't record a hit, but it didn't matter as the Cubs eventually won, 8-3.
"When you have a five-run lead with the wind blowing out, to save all your bullets to be able to mix and match [is beneficial]," Sveum said. "You don't want to call it 'wasting a player' leading off an inning when you have a five-run lead, but when you have a pitcher that's capable of just hitting a fly ball when the wind's blowing out, I don't see any reason to waste a player right there in that situation."
Cubs pitchers have driven in a National League-record 19 runs this month, which is the most since since Detroit's pitchers collected 20 RBIs in August 1940, so it's not like Sveum sent an automatic out to the plate.
"It comes in handy when guys can swing the bat and you can do things like that," Sveum said.
Cash Kruth is a reporter for MLB.com. Follow him on Twitter at @cashkruth. This story was not subject to the approval of Major League Baseball or its clubs.