Relaxed clubhouse contributes to Cubs' success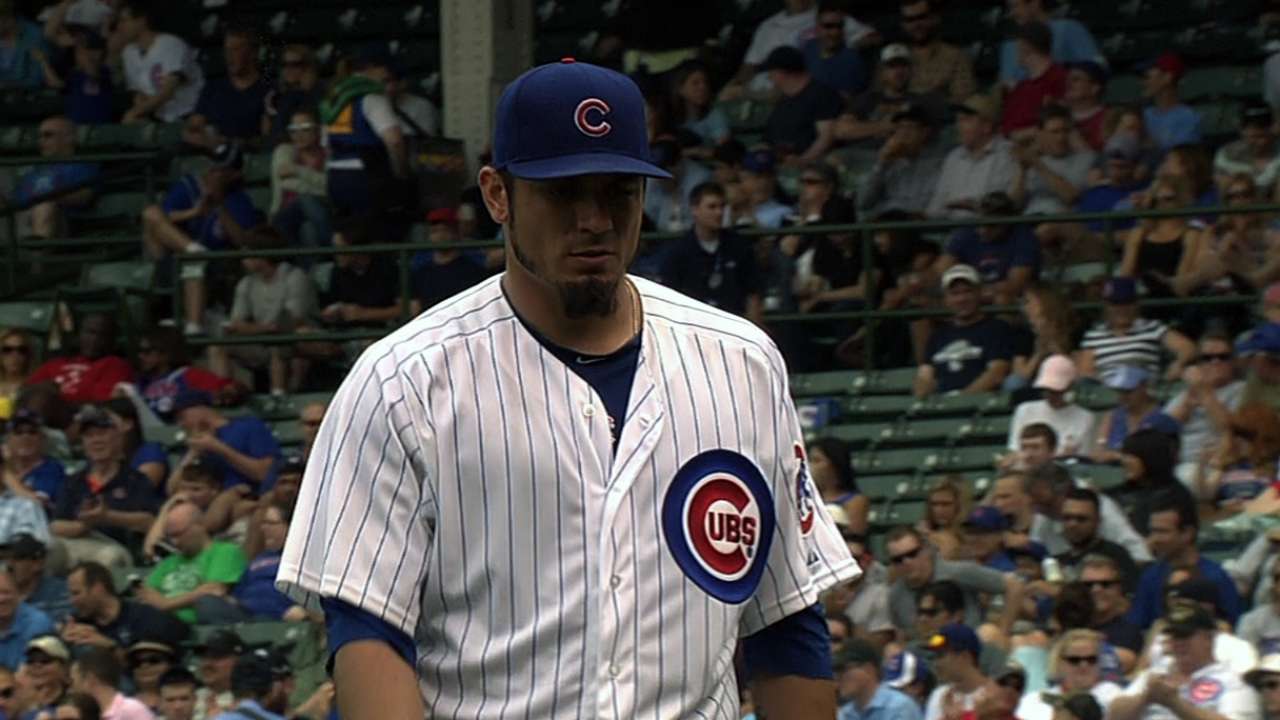 CHICAGO -- Cubs manager Dale Sveum doesn't police the clubhouse, but he likes what he hears about players preparing and relaxing each day.
"You gotta keep it loose. You can't play tight," Cubs right-hander Matt Garza said Friday. "You gotta keep it loose and let the guys play without the added pressure of, 'We gotta do this.' No, you just gotta play, and at the end of nine [innings] we'll find out how's it working. And if it's not working, we'll find a way to fix it."
That's music to Sveum's ears, as the second-year Cubs manager said he believes the most important aspect in clubhouse atmosphere is being familiar and balanced every day, regardless of the previous night's outcome.
"It's good that they're always loose," Sveum said before Saturday's game against the D-backs. "If you're struggling and you lose a game the day before, you need people to understand that that day's over and this is another day. Don't fall into that, 'OK, we're not playing well. We're going to turn the music down.' That stuff, to me, doesn't affect winning and losing baseball games."
Of course, the Cubs appear especially happy and loose because they're riding a five-game winning streak after dropping six straight.
"Winning cures all kinds of things," Sveum acknowledged.
Cash Kruth is a reporter for MLB.com. Follow him on Twitter at @cashkruth. This story was not subject to the approval of Major League Baseball or its clubs.