Castro plays in 500th game with Cubs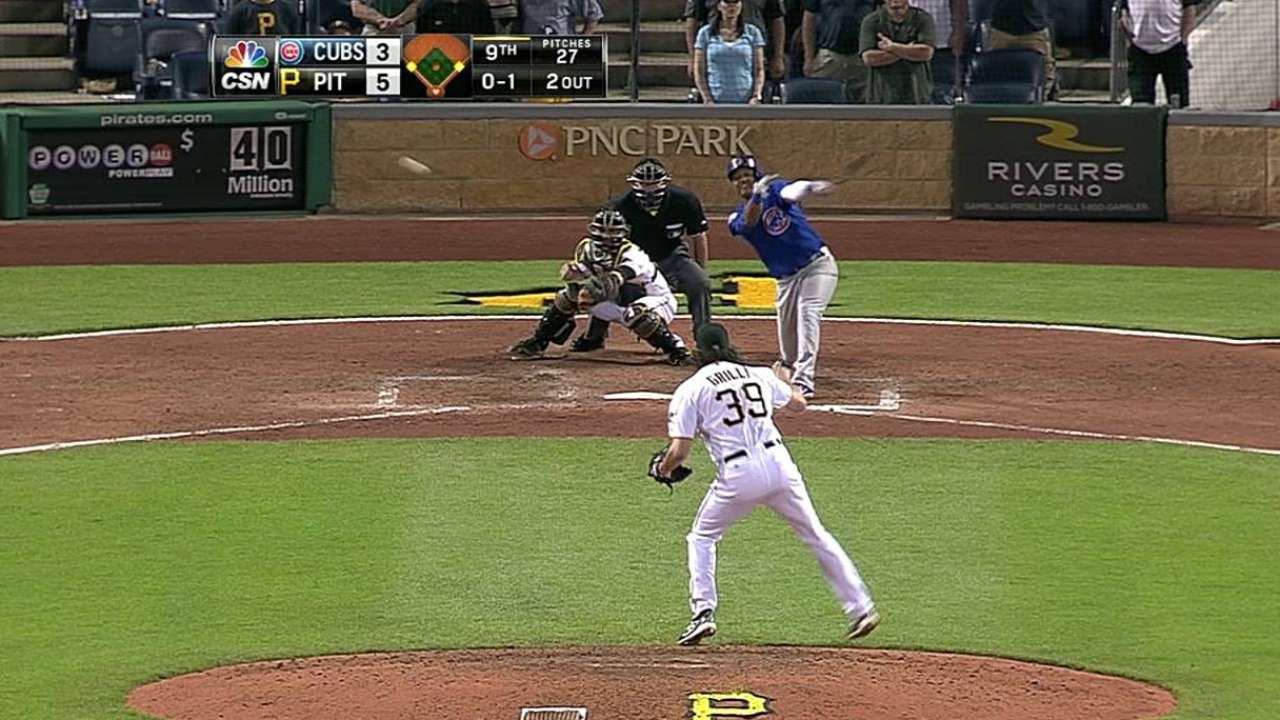 CHICAGO -- Sunday was Starlin Castro's 500th Major League game since he made his debut May 7, 2010, in Cincinnati. The Cubs' shortstop has 589 hits, seventh-most among players in their first 500 games with the Cubs.
Castro, 23, has plenty to work on.
"I think the offensive part -- the slugging percentage, the OPS -- that needs to get more on a consistent basis, and driving the baseball and having consistent games of driving the ball hard," manager Dale Sveum said.
Castro is batting .261, but entered Sunday's game 2-for-17 in his last four games, and batted .252 in May. He batted .304 in May 2012; .287 in May 2011; and .310 in May 2010.
"The biggest thing is, he'll swing out of the zone, and we all know that, but he's not doing anything with drivable pitches now," Sveum said.
In a perfect world, Sveum said, Castro would hit lower in the order to give him time to improve his OPS.
Carrie Muskat is a reporter for MLB.com. She writes a blog, Muskat Ramblings, and you can follow her on Twitter @CarrieMuskat. This story was not subject to the approval of Major League Baseball or its clubs.