Cubs receive OK for certain Wrigley renovations
Cubs receive OK for certain Wrigley renovations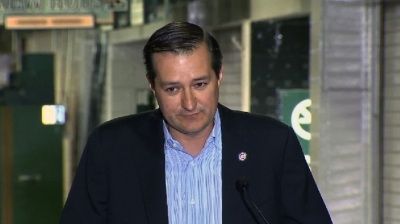 MILWAUKEE -- The Commission on Chicago Landmarks approved a master plan for 45,000 square feet of "new or existing" signage for Wrigley Field, but withheld approval of the signs proposed for left and right field during a Thursday meeting in Chicago.
The vote on those two signs was postponed until July 11. The Cubs and Alderman Tom Tunney hope to come up with a compromise by then.
The Cubs want to install a 6,000-square foot video scoreboard in left and a 1,000-square foot see-through sign in right. Tunney wants the video scoreboard reduced to 4,000 square feet, and the right-field sign reduced to 600 square feet. Tunney also wants the Cubs to scrap plans for a pedestrian bridge over Clark Street, which would connect a hotel to the team's new office building, and eliminate an outdoor patio deck for the hotel.
At the meeting, Tunney added another demand: that the Cubs scrap plans to take out a lane of parking on Waveland Avenue and a sidewalk on Sheffield Avenue to extend the right- and left-field walls outward to provide more interior space for concessions and concourses.
"For 265 days a year, this is residential community and sidewalk width and coming up and down the street [is pivotal]," Tunney said. "We are very concerned about the width of the sidewalk. It's a public safety issue."
The Cubs are seeking approval of a five-year, $500 million renovation plan for the ballpark and surrounding area.
Cubs spokesman Julian Green told the Chicago Sun-Times they need the larger video scoreboard and sign in right to generate the resources needed for the Cubs to remain at Wrigley.
Carrie Muskat is a reporter for MLB.com. She writes a blog, Muskat Ramblings, and you can follow her on Twitter @CarrieMuskat. This story was not subject to the approval of Major League Baseball or its clubs.