Confidence growing as Cubs near .500 mark
Confidence growing as Cubs near .500 mark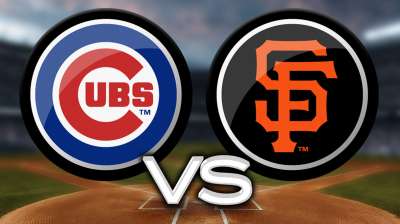 CHICAGO -- The Cubs are 30-25 since May 26, the fourth-best record in the National League, and they've done that despite losing some key players such as Scott Feldman, Matt Garza and, most recently, Alfonso Soriano. Last year, Chicago lost 101 games. What would it mean to finish .500 this year?
"Well, I mean, it's a number," manager Dale Sveum said. "It's a goal that you want to have, but it's not a goal that we want to have with this organization because I think those kind of things hold things back, too. 'Oh, as long as we get to .500, yipee' -- but you're still going home like everybody else who's not in the playoffs."
The Cubs are coming off a sweep of the defending World Series champion Giants, and a 6-4 West Coast trip.
"We picked up some good pieces," closer Kevin Gregg said. "We were able to get [Matt] Guerrier and Pedro Strop in the bullpen, which is obviously a big help. ... We're coming together as a unit in the bullpen, which has helped. The rotation, I think, was strong right from Day 1, so that wasn't a question.
"It's big to lose Sori, he was a presence in the lineup for us," Gregg said. "But we've got a lot of young talent. You see that in Junior Lake. We're just putting pieces together. We have a lot of talented pieces now [and] it's just how we can put them together."
The West Coast swing definitely helped the mood in the Cubs clubhouse.
"It's more than a road trip," Gregg said. "But that's momentum for us to continue going down the stretch here, continue to play good baseball. Obviously, we played well in that whole road trip. And we've got to go from there, just baby steps."
Carrie Muskat is a reporter for MLB.com. She writes a blog, Muskat Ramblings, and you can follow her on Twitter @CarrieMuskat. This story was not subject to the approval of Major League Baseball or its clubs.