Chicago City Council approves parts of Wrigley plan
Chicago City Council approves parts of Wrigley plan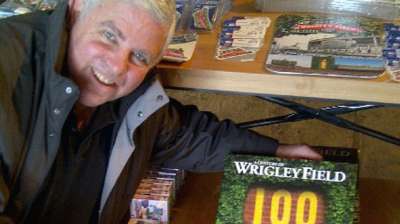 LAKE BUENA VISTA, Fla. -- The Chicago City Council on Wednesday approved a variety of items that are part of the $500 million renovation plan for Wrigley Field, but the Cubs still have some issues to resolve.
The Cubs will not begin the project until rooftop club owners agree not to sue the team to block outfield advertising signage proposed for left and right field.
When asked at baseball's Winter Meetings about the project and discussions, Cubs president of baseball operations Theo Epstein called the matter a "complicated landscape."
"It feels like there's momentum because of the approvals," Epstein said, "but we clearly haven't achieved all the conditions necessary to start, or else we would have. They're working on a lot of different fronts to remove those conditions so we can start. We look forward to it as soon as possible."
The Chicago City Council approved expanding the ballpark's footprint so the exterior outfield walls can go up to 25 feet onto Waveland and Sheffield Avenues. The Cubs will pay $3.75 million over 10 years for neighborhood improvements in return. The change will accommodate the supports for the outfield signage, among other things.
The council approved a "branding arch" over Clark Street in lieu of a pedestrian bridge.
The Cubs also will be able to play 35 night games per season, and add eight more, including three Saturday night games, to accommodate national television. The team will provide added security and free remote parking for up to 1,000 cars.
No work will be done prior to the start of the 2014 season. The proposed renovations are expected to take five years, and will include expanding the home and visitors' clubhouses, adding concessions and restrooms as well as installing a video scoreboard in left field and a see-through sign in right.
Carrie Muskat is a reporter for MLB.com. She writes a blog, Muskat Ramblings, and you can follow her on Twitter @CarrieMuskat. This story was not subject to the approval of Major League Baseball or its clubs.