Caray remembered on day of 100th birthday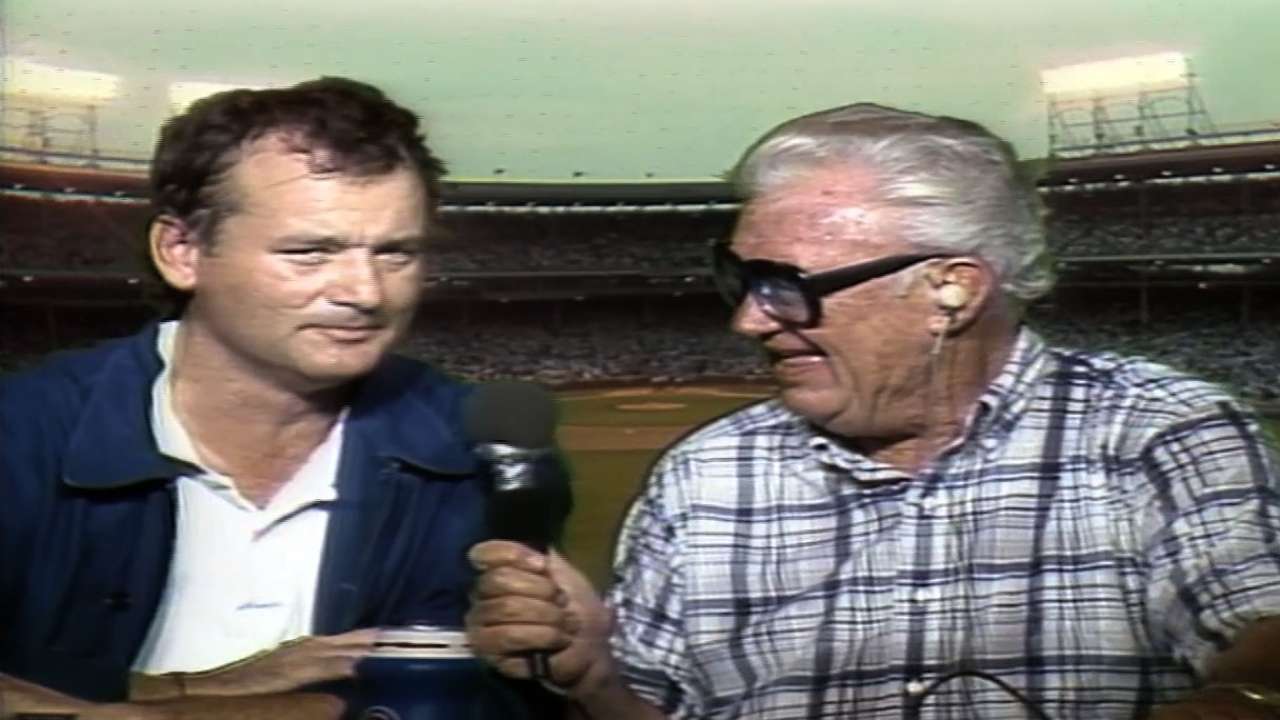 MESA, Ariz. -- The seventh-inning stretch would've had a little more meaning at Saturday's Cubs game. March 1 would've been Harry Caray's 100th birthday.
Cubs fans didn't get a chance to sing as Saturday's game at Cubs Park against the Giants was called because of rain and unplayable conditions.
Caray, who was behind the microphone for the Cardinals, Athletics, White Sox and Cubs, died in February 1998. He not only interviewed players and managers but also presidents -- Ronald Reagan stopped at the Wrigley Field television booth in September 1988.
The gregarious Caray began his Major League broadcasting career in 1945 with the Cardinals and handled World Series coverage in 1964, '67 and '68. He was dismissed after the '69 season and replaced by Jack Buck. Caray spent one season with the A's, then joined the White Sox in 1971. With them, he would do broadcasts from the bleachers.
But it was when Caray joined the Cubs and their games were broadcast on cable superstation WGN-TV that he developed a national following. His arrival was well timed as the Cubs won the National League East in 1984.
Caray started singing during the seventh-inning stretch with the White Sox and continued that tradition with the Cubs at Wrigley Field, often punctuating it with, "Let's get some runs." He joked that he always sang "Take Me Out to the Ball Game" because it was the only song he knew all the words to.
Caray received the Ford C. Frick Award in 1989 from the Baseball Hall of Fame for major contributions to baseball.
"There's no person alive who got his money's worth better than my old man," Caray's son Skip once said.
Carrie Muskat is a reporter for MLB.com. She writes a blog, Muskat Ramblings, and you can follow her on Twitter @CarrieMuskat. This story was not subject to the approval of Major League Baseball or its clubs.