Hammel will start Cubs' makeup with Giants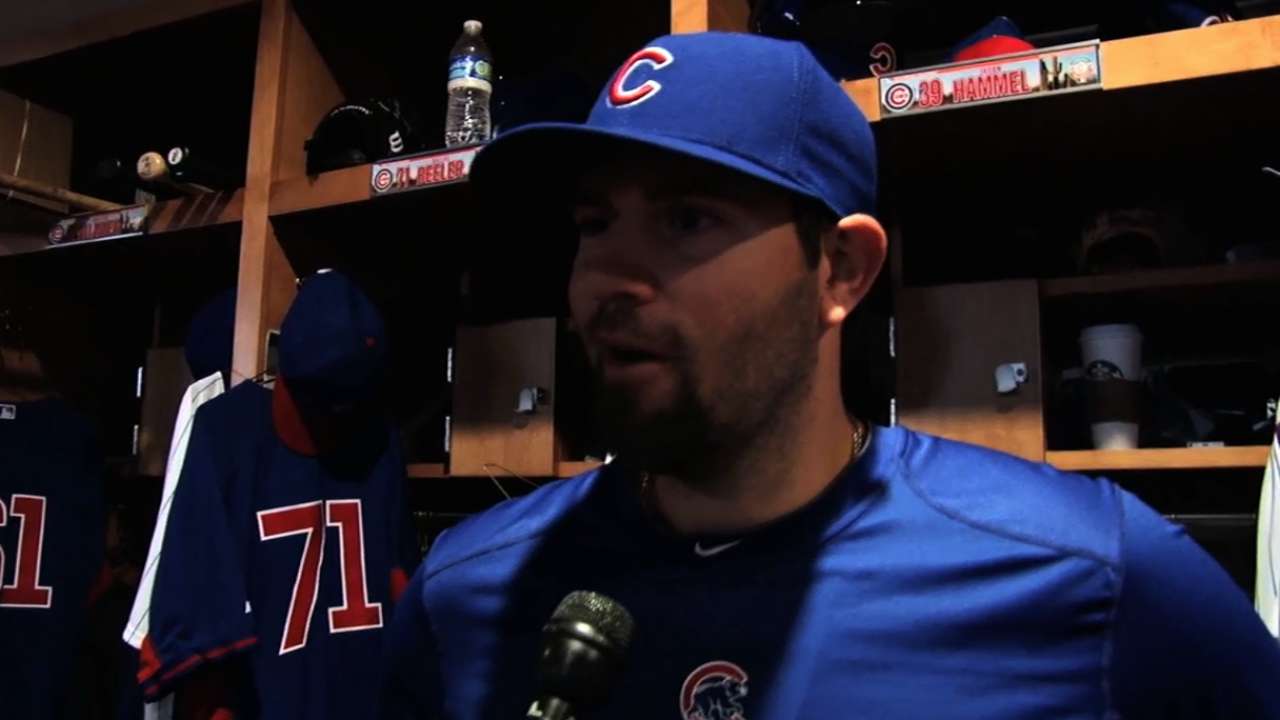 MESA, Ariz. -- After having two games canceled because of rain, the Cubs will play a makeup "B" game on Monday at 10 a.m. MT at Cubs Park against the Giants, with Jason Hammel getting the start.
Hammel, who signed a one-year, $6 million contract prior to Spring Training, will be making his Cubs debut in the game.
The Cubs were scheduled to play split-squad games on Saturday, but rain intervened. It was the Cubs Park grounds crew's first test with the tarp, and it didn't quite protect the area in shallow left, center or right.
"Unfortunately, [the tarp] just didn't cover the back side of the infield on the shortstop side, and it also didn't cover the backside of the second-base side," Cubs manager Rick Renteria said on Sunday. "So when it got pulled out, the water was draining off. It was kind of a double whammy. We were initially going to play it."
It would've taken at least one hour for the field to be playable, but Renteria said once the tarp was pulled, and they saw how extensive the water was, the game was called.
Travis Wood was scheduled to start the early Saturday game, but instead threw two innings on the side.
Carrie Muskat is a reporter for MLB.com. She writes a blog, Muskat Ramblings, and you can follow her on Twitter @CarrieMuskat. This story was not subject to the approval of Major League Baseball or its clubs.