Hammel understands perils of pitching in division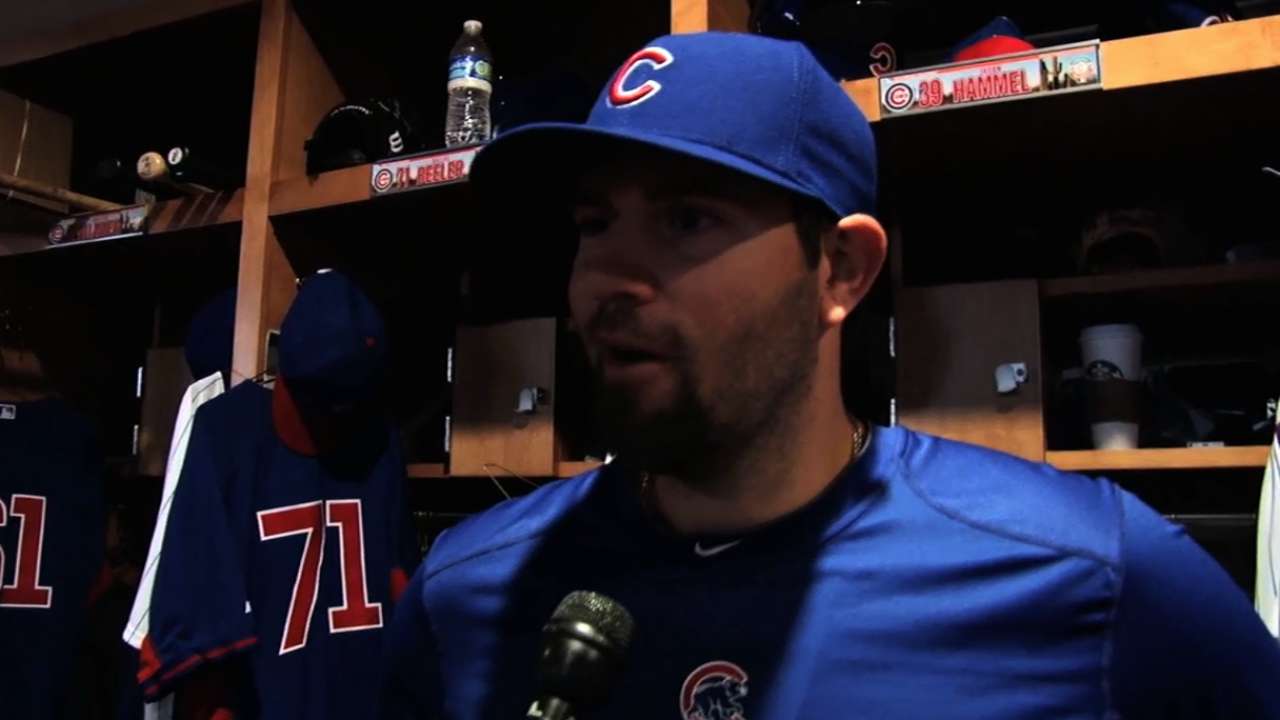 GOODYEAR, Ariz. -- Jason Hammel has spent five seasons in the American League East. The National League Central won't be any easier. Or anybody else the new Cubs pitcher faces.
"I'm pretty sure that in the Major Leagues, every team is pretty good," Hammel said Saturday.
Reminded that three NL Central teams reached the playoffs last year, Hammel nodded.
"I understand that," Hammel said, "but every team in the big leagues is good. If you think you have any pushovers in the league, you're in the wrong sport. Three playoffs teams, it's going to be a tough division. I've been around long enough to understand there's going to be good days and bad days, and every team will come out with something different every day. I'm learning new lineups now and I'm getting a good feel for it."
The right-hander got his first look at the Reds on Saturday in his first Cactus League start. Rain last weekend delayed Hammel's debut, and he tuned up with a "B" game on Monday. Against the Reds, he admitted to having some "butterflies" when he walked the bases loaded with one out in the first but escaped without giving up a run. He finished with three scoreless innings.
What's helped Hammel is the addition of a two-seamer, which the Rockies tried to get him to add. It didn't click until he worked with Orioles pitching coach Rick Adair. That pitch and his sinker should help him in the NL Central.
"The sinker is something you can get quick outs with, if you're throwing it for a strike," Hammel said. "The command of that was a little off [on Saturday]. As spring goes further and further, I feel I can translate that."
Hammel mentioned that even though he struggled in the first, he did throw some pitches that were "swing-attable," a new addition to baseball lingo.
"My first-ever interview with the media in the Minor Leagues, I used 'flabbergasted,'" Hammel said. "[The media] looked at me and they were shocked. You won't ever get that again."
Carrie Muskat is a reporter for MLB.com. She writes a blog, Muskat Ramblings, and you can follow her on Twitter @CarrieMuskat. This story was not subject to the approval of Major League Baseball or its clubs.