Unlike prior outing, Jackson throws variety of pitches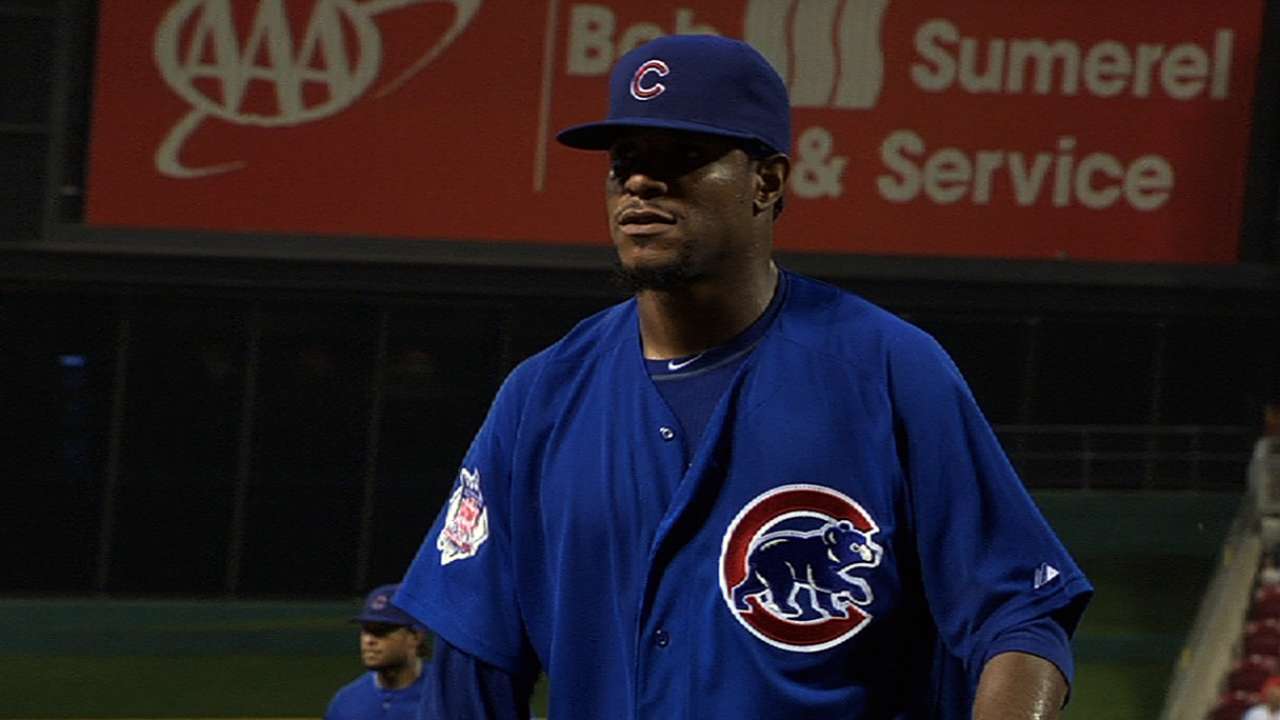 MESA, Ariz. -- After throwing only fastballs in his previous Cactus League start, Edwin Jackson faced some Cubs Minor Leaguers on Wednesday, mixed up his pitches, and downplayed any miscommunication between him and the Cubs.
On March 7 against the Indians, Jackson threw only fastballs. He said Wednesday that he told pitching coach Chris Bosio about his plan before the game.
"I had a purpose," said Jackson, who wanted to work on his fastball command.
He didn't think his decision was a big deal.
"I told them before the game," Jackson said. "I don't know if they thought it was for real. I got tired of being asked about it. Eric Gagne would go through a whole Spring Training throwing changeups."
After the game, Cubs manager Rick Renteria seemed surprised at Jackson's decision, and said he'd talk to the right-hander, but on Wednesday, the pitcher said they didn't.
"There's nothing to talk about," Jackson said.
Renteria said it was a private matter.
"He threw three pitches today," Renteria said. "It speaks for itself, I think."
So, no problem with the fastball-only outing?
"He was just doing what he wanted to do, which is work on his fastball command," Renteria said. "He had a purpose and a reason for doing what he was doing."
Against the Minor Leaguers, Jackson threw 74 pitches, gave up two unearned runs on two hits, and struck out four over five innings. And he mixed up his pitches.
"It looked like he was keeping the ball down," Renteria said. "The kids were swinging the bats a little bit, so he couldn't just throw. He ended up having to execute his pitches, mix in his slider, changeup, kept his fastball down. He located his fastball in some instances very well, arm-side, and he looked good. I was very happy with what I saw."
Carrie Muskat is a reporter for MLB.com. She writes a blog, Muskat Ramblings, and you can follow her on Twitter @CarrieMuskat. This story was not subject to the approval of Major League Baseball or its clubs.