Samardzija finds trouble up in the zone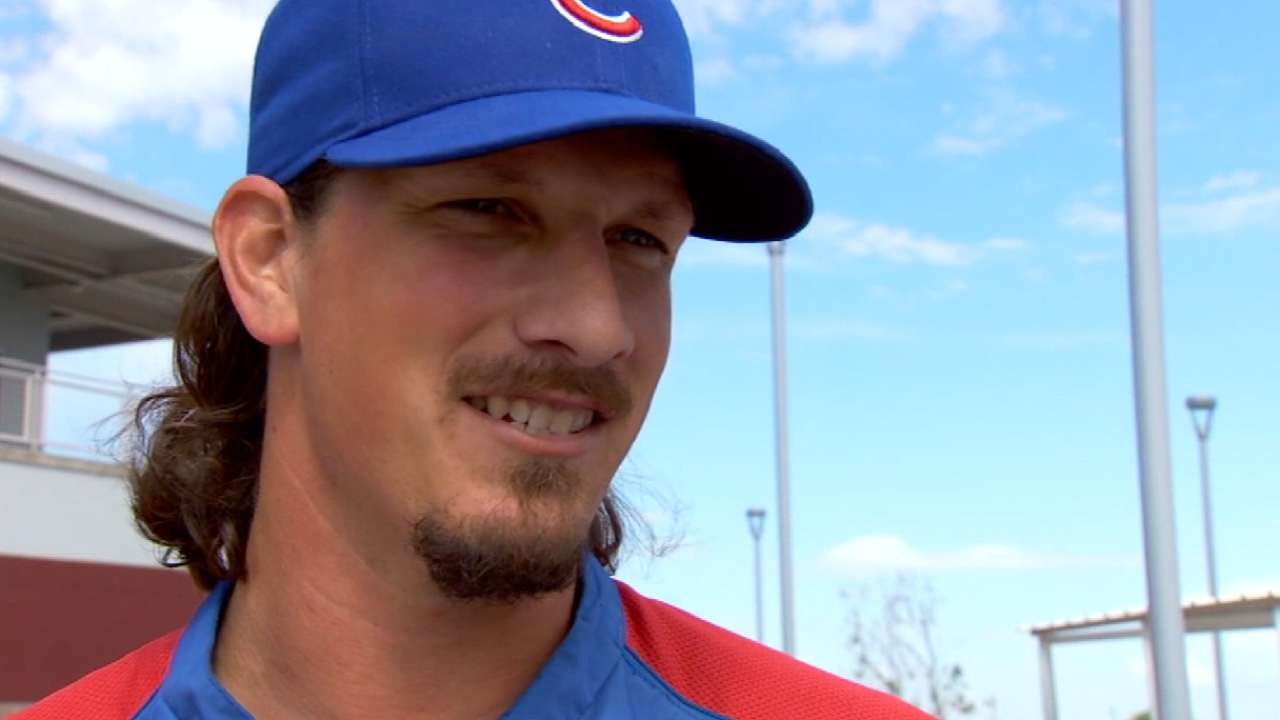 SURPRISE, Ariz. -- The Cubs named Jeff Samardzija their Opening Day starter on Friday, and they're going to want a better start to their season than the one Samardzija provided Saturday against the Royals.
On the third pitch of the game, the right-hander surrendered a monster home run to Jarrod Dyson. He also gave up a two-run shot in the third inning and labored over 3 2/3 frames, allowing four runs on seven hits and three walks.
There wasn't anything baffling about Samardzija's struggles. He simply left his fastball up at a few key moments and paid the price.
"I felt good, but the ball was up in the zone though," Samardzija said. "I was kind of battling with it the whole day. When you're locating pitches but they're putting good wood on it, usually it's because it's up in the zone.
"A couple of those jam-shot hits that fall in -- they're up in the zone. If you get those down, they turn into ground balls or strikeouts."
Samardzija is slated for two more starts before he opens the season against the Pirates on March 31 at PNC Park. He threw 87 pitches -- 49 strikes -- on Saturday, and he wants to add to that number in his next start, before fine-tuning in his final Cactus League outing.
"The further on in Spring Training you get, the more game-like it becomes," said Samardzija, who now owns a 6.39 ERA in the Cactus League. "Guys start staying in for three or four at-bats. It becomes a little bit more realistic. It becomes a little less about getting your work in and a little more about actually competing and setting up hitters."
Though his numbers weren't great and his pitch count was high, there was one major positive for Samardzija: his third-inning battle with Mike Moustakas.
With the bases loaded and two outs, Samardzija went 2-0 on Moustakas, before fooling him with a pair of offspeed pitches. He then ran the count full and got Moustakas to fly lazily to center on a splitter.
"There's moments in the games when you're in those spots and you really need to hunker down and make a good pitch," Samardzija said. "I thought we did that today."
Carrie Muskat is a reporter for MLB.com. She writes a blog, Muskat Ramblings, and you can follow her on Twitter @CarrieMuskat. AJ Cassavell is a reporter for MLB.com. Follow him on Twitter @ajcassavell. This story was not subject to the approval of Major League Baseball or its clubs.