Prospect Baez getting tested around the infield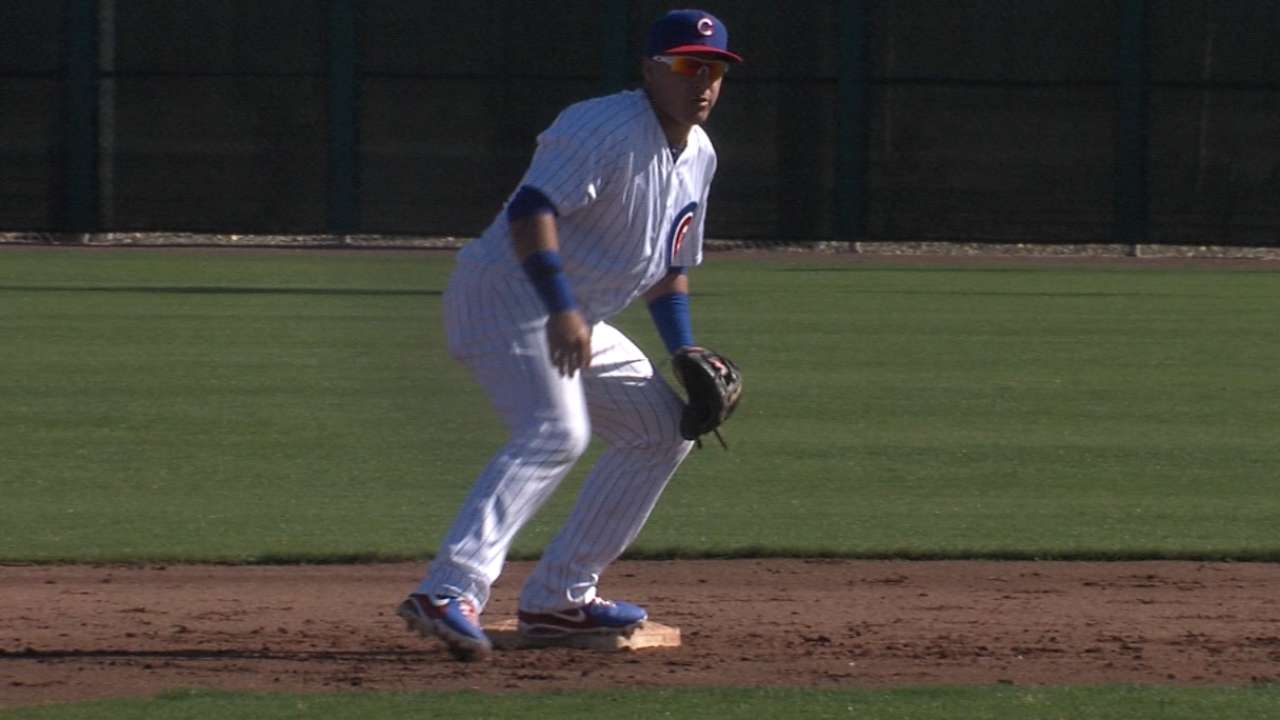 MESA, Ariz. -- Javier Baez admitted it was a little "weird" to be playing second base, not shortstop, but he was back there Tuesday night and will be tested at third base in the near future.
The Cubs' top prospect, projected to open the season at Triple-A Iowa, handled all the plays in his debut game there against the Athletics on Monday.
"It went pretty good for me," Baez said Tuesday. "It was kind of different. It was tough to know where I was going when the ball was hit. It was kind of hard but I tried to make it look easy."
He admitted that it was "weird at first but I got used to it and I tried to do everything right."
Baez got some help from Darwin Barney, who started at shortstop. The two combined for a nice double play.
"It was a hard ball to Barney," Baez said. "I just tried to get the outs. I got it, I guess."
The Cubs have been working on getting Baez more on his toes, and not flat-footed on defense. That's part of the early drills he's been doing with infield coach Gary Jones.
"It will take time to get used to that position," Baez said.
Which is why the Cubs wanted him to play back-to-back games there.
"It gives him a sense of comfort," Cubs manager Rick Renteria said. "Anyone who is learning another position, you want to give them consecutive games if you can."
This is Baez's second in big league Spring Training camp, and he's learned a lot.
"Last year, I was like, whatever is going to happen, is going to happen," he said. "This year, I learned from the guys how to take care of stuff, how to take care of my body, and I've been doing better this year.
Carrie Muskat is a reporter for MLB.com. She writes a blog, Muskat Ramblings, and you can follow her on Twitter @CarrieMuskat. This story was not subject to the approval of Major League Baseball or its clubs.