Lake to get additional at-bats in Minor League camp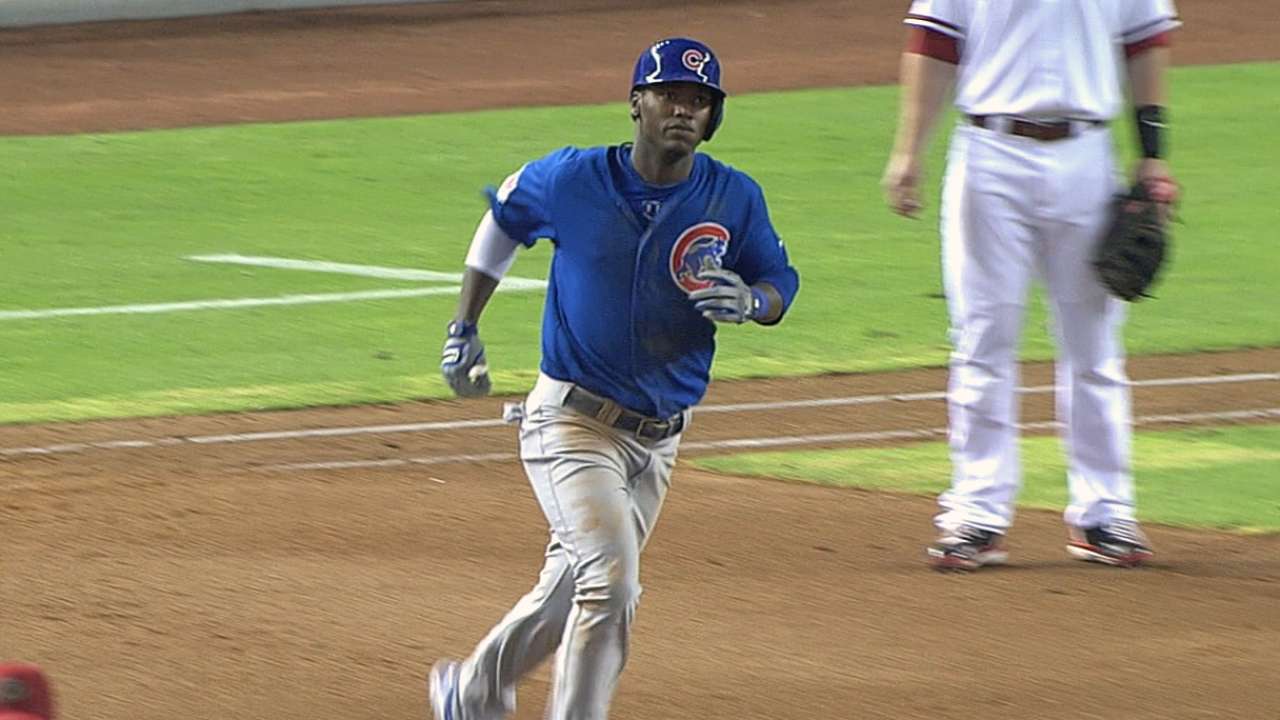 MESA, Ariz. -- Junior Lake will get some additional at-bats on Wednesday in the Cubs' Minor League camp. It doesn't mean the outfielder is headed for the Minors, just a chance to see more live pitching.
Lake had an impressive debut last year with the Cubs, batting .284 in 64 games. He was projected as the starting center fielder this season, but so far, he's 4-for-28 this spring and has struck out 13 times.
"I'm not so worried about his numbers, quite frankly," manager Rick Renteria said Tuesday. "Throughout the whole spring, we keep talking about approaches. He has had some really nice at-bats this spring that have resulted in some positive endings but for the most part, as long as he's not getting frustrated and continues to hammer at his approaches and keeps moving along, he'll be fine. We're trying to get as many at-bats for these guys as we possibly can."
Cubs catcher Welington Castillo was in the Minor League camp on Tuesday so he could get more work. It's all part of Spring Training.
Is Lake feeling some pressure to perform?
"No," Lake said Tuesday. "I don't use that word, pressure. I just keep working and try to be ready. I don't worry. Just be prepared and ready for the big leagues. I don't worry. I don't worry if I strike out. Every day, I'm working, working, working, and that's what I need to do, that's what I want to do."
The Cubs need Lake's right-handed bat to compliment the lefty outfielders, including Nate Schierholtz and Ryan Sweeney.
Carrie Muskat is a reporter for MLB.com. She writes a blog, Muskat Ramblings, and you can follow her on Twitter @CarrieMuskat. This story was not subject to the approval of Major League Baseball or its clubs.