Valbuena drawing attention in hunt for third-base job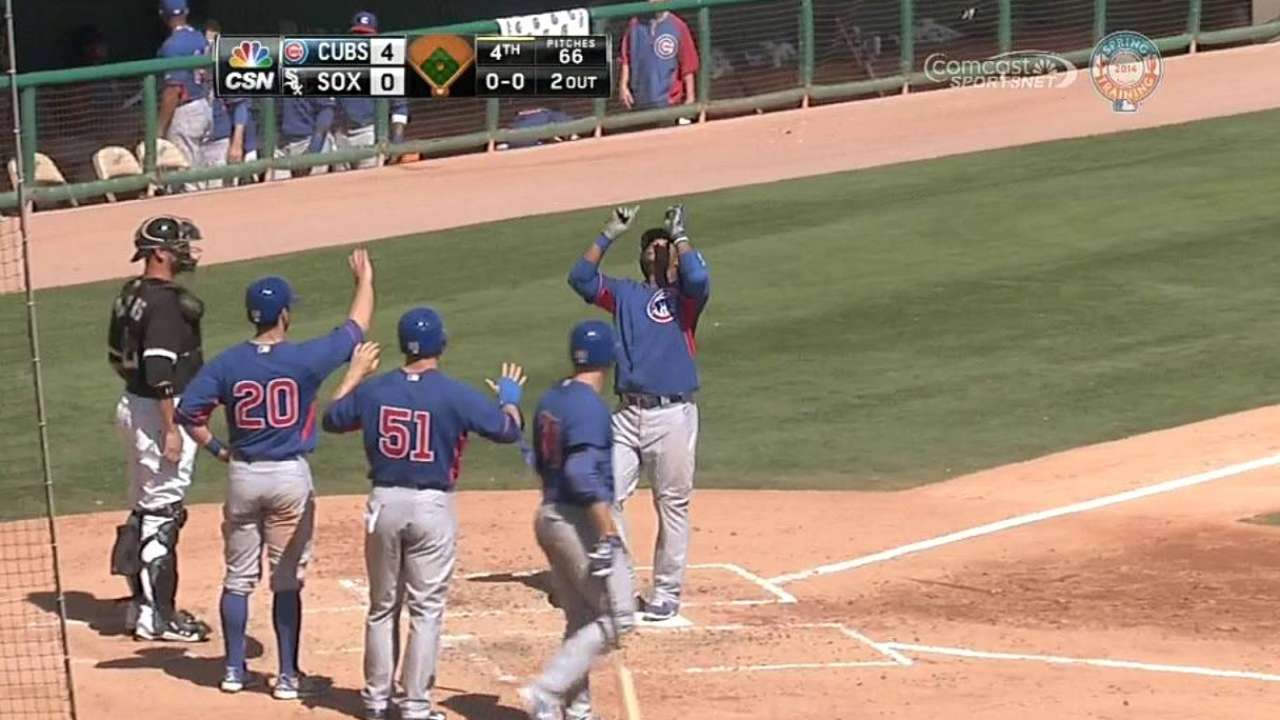 MESA, Ariz. -- Luis Valbuena is just focusing on what he can do, and hopes it's good enough to earn him the starting third-base job on Opening Day for the Cubs.
Valbuena hit two home runs on Friday in the Cubs' 7-0 win over the White Sox and was batting .276 over 11 Cactus League games. The Cubs still have Donnie Murphy and Mike Olt in camp. Olt made his second spring start at third on Saturday and has gotten a lot of attention.
"I'll be ready for everything," Valbuena said Saturday. "I can't make the decision. I'll do whatever I can in the field. I'll work second, short, third. I'm ready for anything. Wherever they need to put me to play, I'll be there."
He played second base all winter in Venezuela, and said that he's actually more comfortable there. The Cubs are still sorting out their infield, trying to decide if Olt is ready to play on a regular basis.
Valbuena, who hit 12 home runs and batted .218 last season with the Cubs, didn't show up this year feeling he had anything locked up.
"Every time I go to camp, I don't feel comfortable," Valbuena said. "I compete every time. Every time they give me an opportunity and put me in the game, I'm fighting for my job."
What more can he do?
"I'm not trying to do too much," he said. "I play my game. I play like I know I can. Every day when I come here, I do the best I can and I don't try to hit home runs. I just try to make good contact. If I make good contact, the ball will go. I never go up there and say, 'I want to hit a home run.' Every time I go to to hit, I'm focused on getting good contact every time."
Carrie Muskat is a reporter for MLB.com. She writes a blog, Muskat Ramblings, and you can follow her on Twitter @CarrieMuskat. This story was not subject to the approval of Major League Baseball or its clubs.