Starlin 'really close' to being ready for Opening Day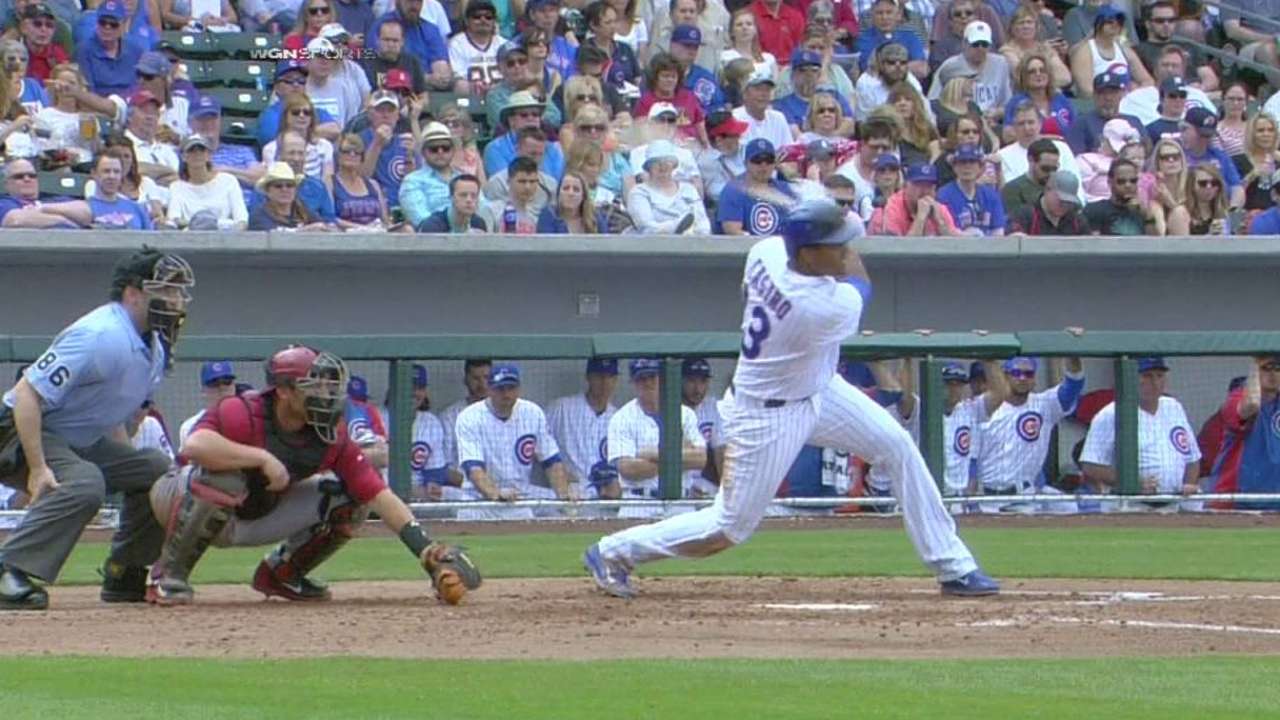 MESA, Ariz. -- Cubs shortstop Starlin Castro, sidelined since he strained his right hamstring on March 2, celebrated his 24th birthday on Monday by playing in a Minor League game and announced he was "real close" to being ready for the regular season.
Castro did not have a ball hit to him at short, but he was active in the field. At the plate, he got an at-bat every inning, and he delivered an RBI single.
"I feel great, really good," Castro said. "I tried to do all the moving, and I feel pretty good."
"He's getting his baseball feet underneath him," Cubs manager Rick Renteria said, "and we're hopeful his progression is where it needs to be."
What's next? Castro wanted to play in another Minor League game on Tuesday, but he will take batting practice and do some defensive work.
"We're going to push him," Renteria said. "He's going to be very active [Tuesday]."
Opening Day is one week away.
"I got my rhythm, have to stay in my rhythm," Castro said.
How close is he to being ready?
"Really close," Castro said. "I don't know the day now to play in a big league game, but I can say I'm really close. I got a base hit over there and was running hard and turned and felt pretty good, didn't feel anything."
He tested his leg by moving on foul balls, and on balls not hit to him.
"I got a feel for where I'm at and I feel pretty good," he said.
The only thing left is to keep playing.
"It's not the same intensity over there in the Minor Leagues as the big leagues," he said.
As for his birthday, Castro planned to celebrate with family, including his son, Starlin Jr., who will turn 1 year old on Friday.
Carrie Muskat is a reporter for MLB.com. She writes a blog, Muskat Ramblings, and you can follow her on Twitter @CarrieMuskat. This story was not subject to the approval of Major League Baseball or its clubs.