Cautious Ruggiano sits with swollen ankle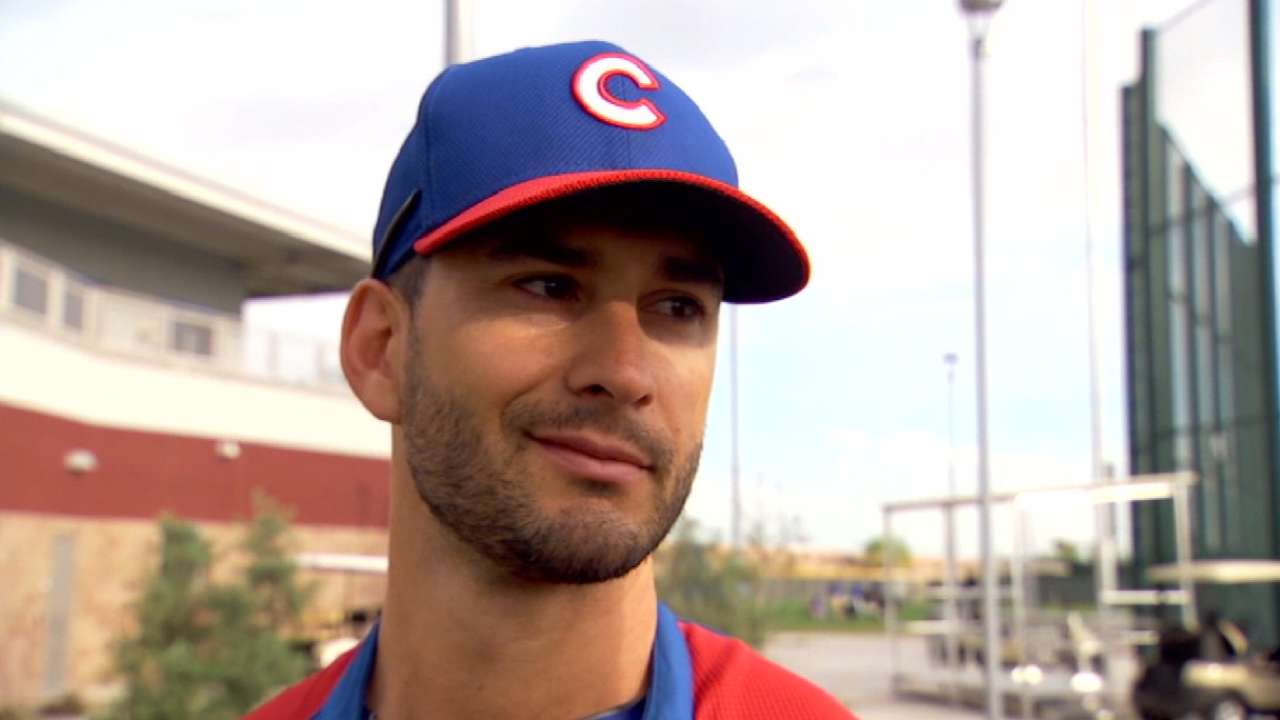 MESA, Ariz. -- If it was the regular season, Justin Ruggiano would be in the Cubs' lineup, but instead he will be careful with his left ankle, which was swollen when he woke up Tuesday.
Ruggiano was scratched from the Cubs' lineup against the Angels, but he didn't think the problem was serious.
"I just woke up a little swollen, not comfortable to run around on now," Ruggiano said. "Given the fact that we're a week out [before the season starts], I want to give it one day. I'll be fine tomorrow."
Ruggiano, who was going to get some hitting in the cages Tuesday, will get treatment Tuesday to take care of the inflammation in his ankle.
"I think what I did was break up some old scar tissue," he said of the problem. "There was no [ankle] roll, nothing that happened.
"It felt good yesterday," he said. "I did it before the game. Played the whole game, felt good, went home, you sleep for 12 hours, 10 hours, and then it has time for the swelling to set in. That's all it is now, it's just swollen."
So if this was the regular season, he'd be playing?
"Definitely," he said.
Carrie Muskat is a reporter for MLB.com. She writes a blog, Muskat Ramblings, and you can follow her on Twitter @CarrieMuskat. This story was not subject to the approval of Major League Baseball or its clubs.