Fashion faux pas: Lake dons wrong jersey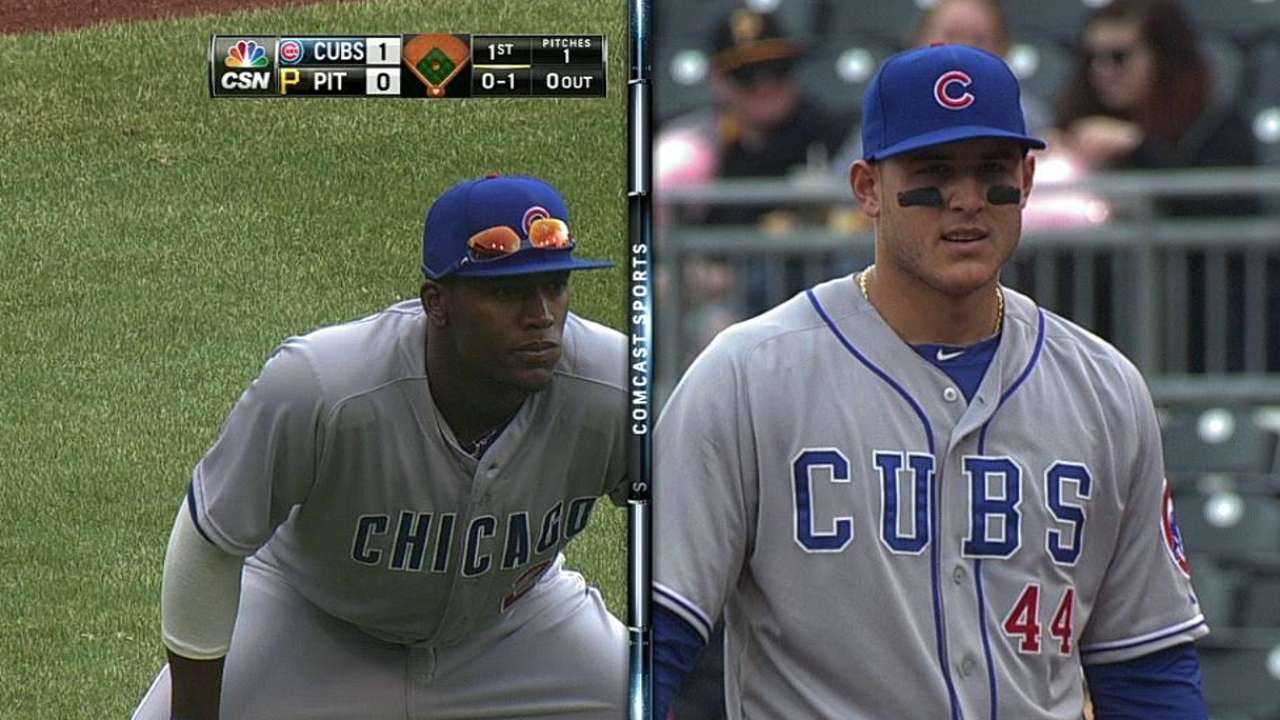 PITTSBURGH -- Give Cubs reliever Justin Grimm an assist for helping Junior Lake stick to the team dress code.
Lake saw two grey jerseys in his locker at the visiting clubhouse at PNC Park and grabbed one for Thursday's game. But it was the wrong one.
The outfielder could've blamed lack of sleep for his mistake. The Cubs were playing a few hours after a 16-inning marathon game that ended shortly after 1 a.m. ET Thursday. Lake headed to left field with a grey road top, but it said "Chicago" across the chest. The new version, which all his teammates were wearing, says "Cubs."
Grimm was in the bullpen, which is in left-center at PNC Park, and noticed Lake's fashion faux pas.
"[Grimm] said, 'Hey, you got the wrong jersey,' and I looked," Lake said. "I thought he was joking. When I looked, I saw everybody [wearing the other jersey]. I said, '[Darn].' I said, 'What the [heck] is going on?'"
The clubhouse staff normally hangs that day's game jersey in an obvious spot in the locker.
"I see two grey, and I took one," Lake said. "Everybody was in grey, and I took the wrong grey."
Was the problem a lack of sleep? Unfortunately, no.
"I slept seven hours," Lake said.
Lake dashed into the clubhouse after the first inning and changed into the appropriate top.
Carrie Muskat is a reporter for MLB.com. She writes a blog, Muskat Ramblings, and you can follow her on Twitter @CarrieMuskat. This story was not subject to the approval of Major League Baseball or its clubs.