UConn alum Olt enjoying Huskies' success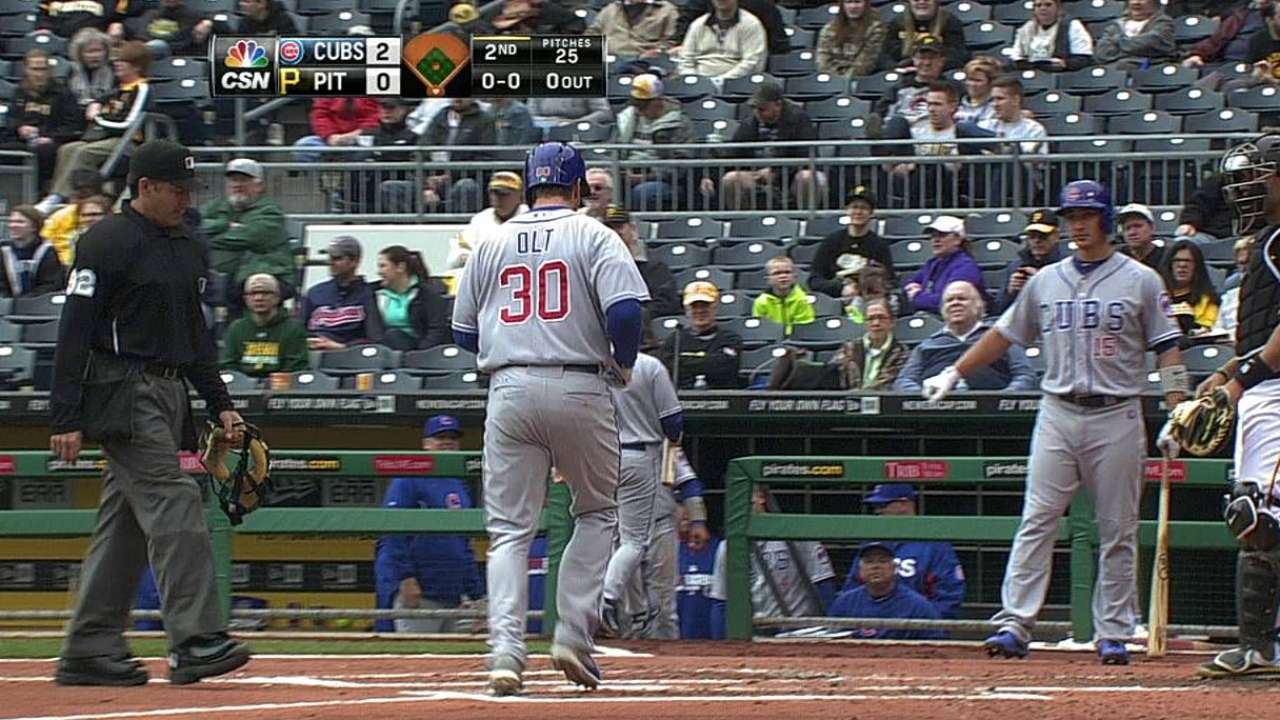 CHICAGO -- Mike Olt went to the University of Connecticut, and he was the school's all-time home run leader when he left in 2010. There was no way he was going to miss the Huskies in Monday's NCAA men's championship basketball game. There was just one catch.
"I didn't have cable," the Cubs third baseman said Tuesday. "So, I was driving around, and we found a small, little bar that had nobody in it, and the game was on, and I got some wings and watched it there. It was perfect. It was a fun game to watch."
Connecticut beat Kentucky for the title. Olt went to a few games when he attended the university.
"I haven't seen too many games live, but when I do, it's special," he said. "The fans they have are pretty incredible, too."
On Tuesday, the UConn women faced Notre Dame for the women's national basketball championship.
"They don't get enough credit, which is kind of sad," Olt said of the Connecticut women's team. "They've had some pretty remarkable teams, and the coaching is unbelievable and there's a reason why they're undefeated nearly every year. It's not easy. They just don't get enough credit, and that's too bad."
Carrie Muskat is a reporter for MLB.com. She writes a blog, Muskat Ramblings, and you can follow her on Twitter @CarrieMuskat. This story was not subject to the approval of Major League Baseball or its clubs.