Renteria keeping options at closer open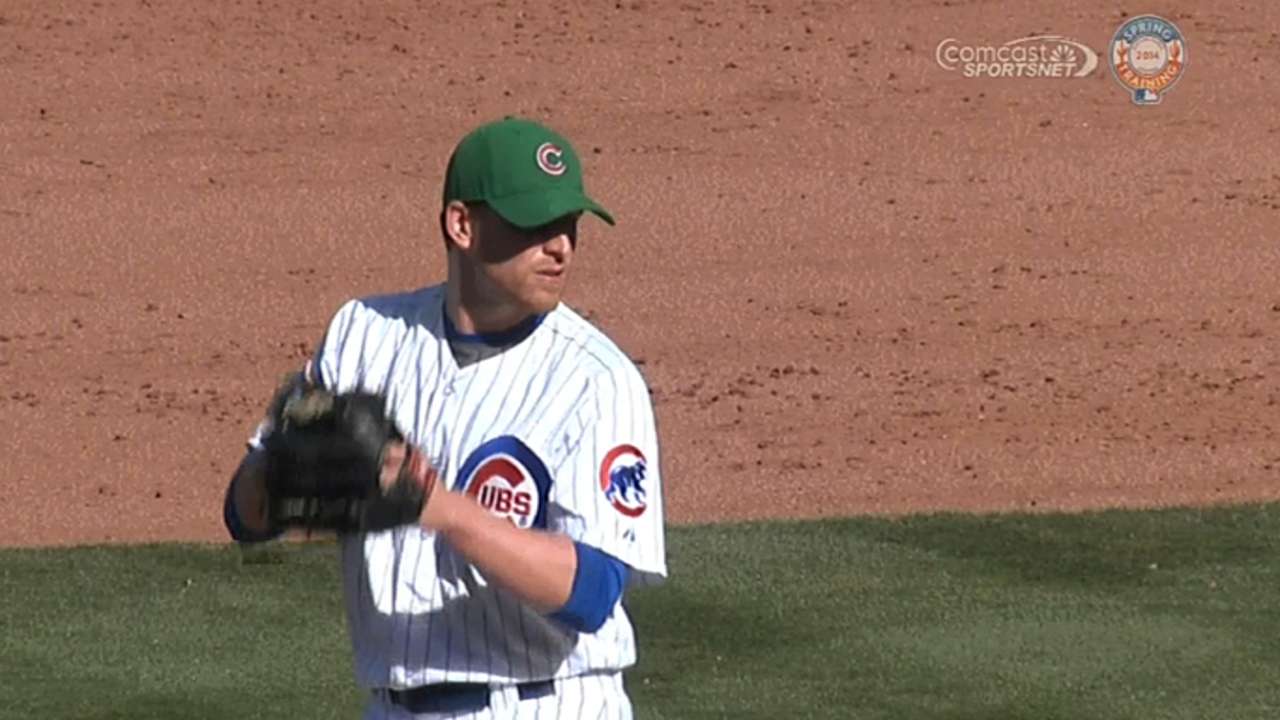 CHICAGO -- After Jose Veras blew a save situation on April 11, he was removed as the Cubs closer. The Cubs had their first save opportunity since then on Wednesday, and blew it. So, who does manager Rick Renteria turn to now?
"It depends on who's available today," Renteria said, adding he wanted to talk to pitching coach Chris Bosio first.
Pedro Strop appeared to be in line for the job, and he entered the game on Wednesday with a 5-2 lead in the ninth. But the inning unraveled quickly as Strop walked the leadoff batter, Chris Owings, and Tony Campana reached on an error by shortstop Starlin Castro.
Strop faced four more batters, and ended up with the loss as Arizona rallied for a 7-5 win. The right-hander was pulled so lefty James Russell could face Miguel Montero, who delivered an RBI single.
"Once he got to 31 pitches, that's a lot of pitches, so you have to be mindful of that situation," Renteria said. "We had Russell available for Montero. You can never assume in that role. You're still very mindful of protecting them as much as you can and not letting them get too extended in their pitch count.
"In that situation, if [Strop] has 25 pitches under his belt, he'll face Montero," Renteria said. "But he had 31. I can't assume a two or three pitch at-bat. I've got to prepare for the worst, and I don't want to put him in that situation."
So, who's the Cubs closer?
"Right now, it's organic," Renteria said.
The Cubs added two relievers on Thursday, recalling Neil Ramirez and Zac Rosscup from Triple-A Iowa. Neither was used in save situations on a regular basis at Iowa.
"I'm ready for anything," Ramirez said. "Whatever they want me to do I'll be ready to go."
The Cubs began this season feeling their bullpen was one of their strengths. But with Veras not being used as the closer, the situation is evolving.
"I still feel very confident in the arms we have," Renteria said. "I guess it's finding that nice sync that gets us through the latter part of the ballgame -- closing out a ballgame, the reality is you win and lose ballgames in the seventh, eighth and ninth innings."
Carrie Muskat is a reporter for MLB.com. She writes a blog, Muskat Ramblings, and you can follow her on Twitter @CarrieMuskat. This story was not subject to the approval of Major League Baseball or its clubs.