Crew's Ramirez thinks highly of ex-teammate Shark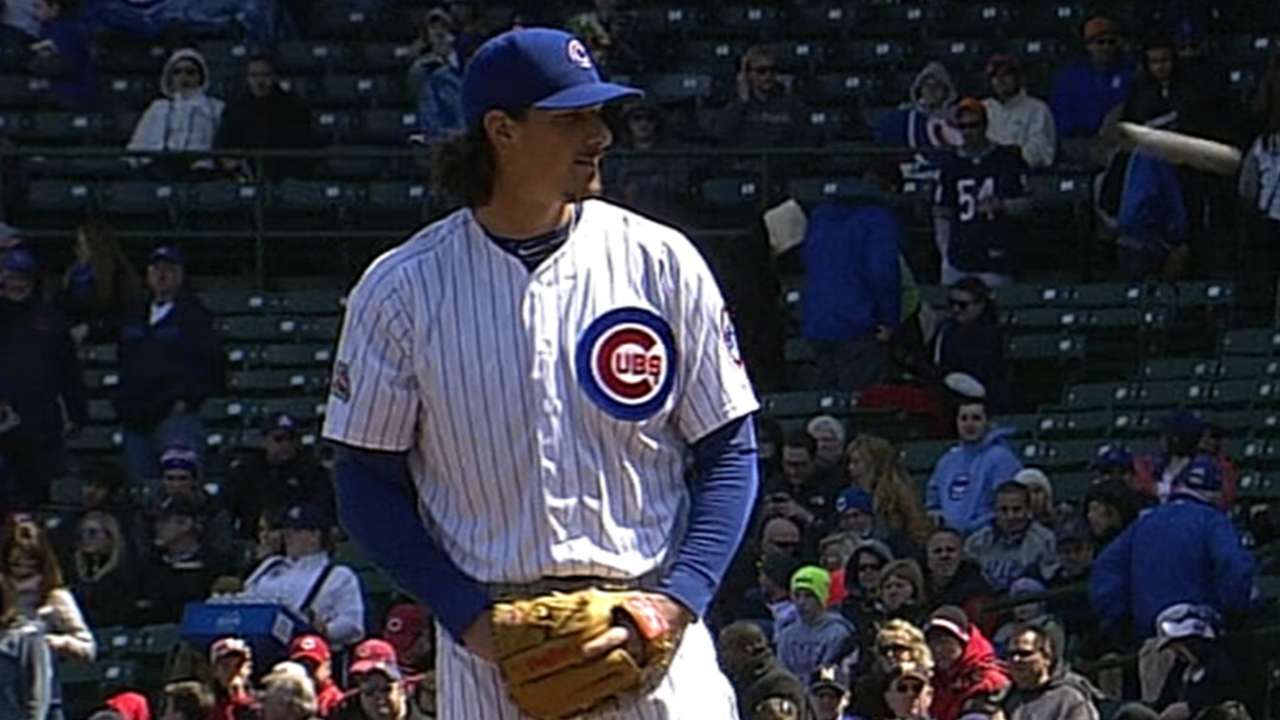 MILWAUKEE -- Trade rumors regarding Jeff Samardzija started last summer, and the Cubs right-hander has done his best to shrug them off. But as the season progresses, and if the Cubs continue to fall out of the race, the rumors would start again.
Brewers third baseman Aramis Ramirez, who played for the Cubs from 2003-11, was asked if he thought Samardzija would be dealt.
"I don't know, I mean, Samardzija is pretty good," Ramirez said Friday night. "I don't know if you want to let somebody like that go. I don't know what his contract situation is, but I know he's pretty good. That's a guy you should -- you should -- build around. You just don't find those guys."
Would Ramirez want Samardzija on the Brewers' pitching staff?
"I'll take him, yeah," Ramirez said, laughing. "Any team. You ask the 29 other teams, who wouldn't take Samardzija?"
The right-hander has posted quality starts in each of his five outings so far and has a 1.53 ERA, yet is winless.
Carrie Muskat is a reporter for MLB.com. She writes a blog, Muskat Ramblings, and you can follow her on Twitter @CarrieMuskat. This story was not subject to the approval of Major League Baseball or its clubs.