Renteria slots Kalish into leadoff spot Sunday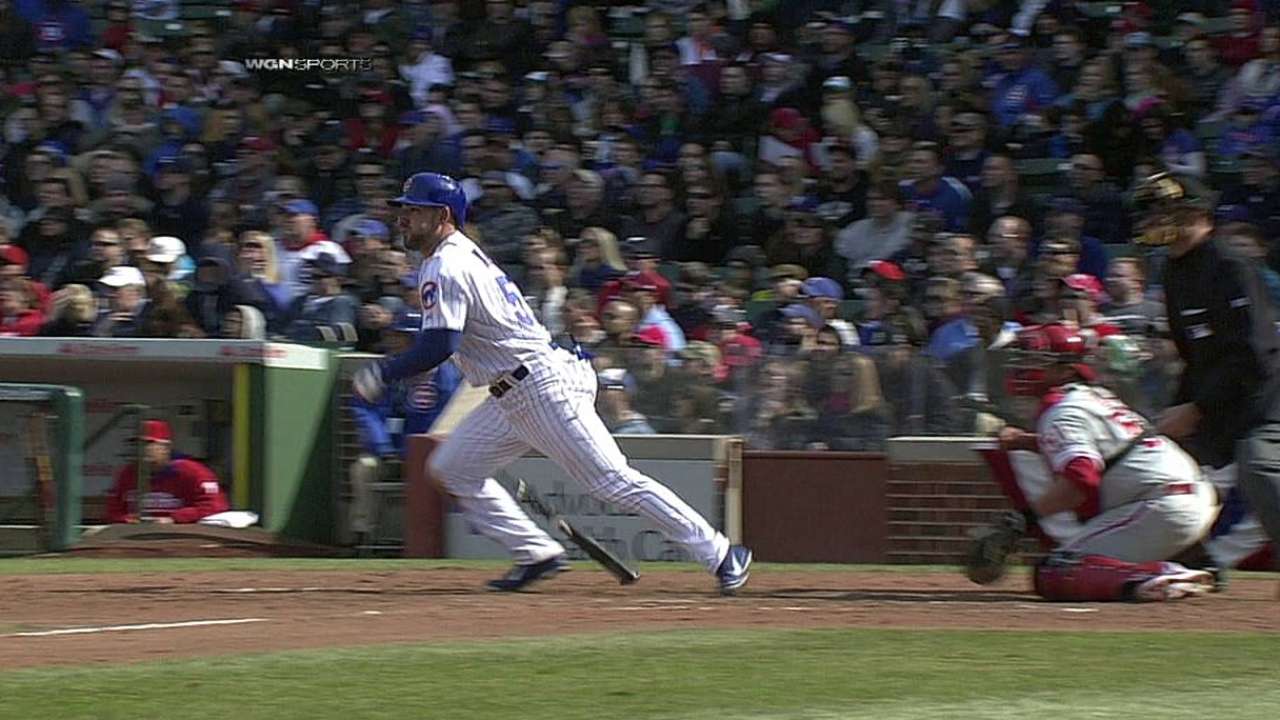 MILWAUKEE -- For the first time this season and 10th time in his career, Ryan Kalish was the leadoff man in the Cubs' 4-0 victory over the Brewers on Sunday.
"He has the ability and the history coming up as being a guy who can work the count," Cubs manager Rick Renteria said Sunday about having Kalish lead off. "I thought it was an appropriate substitution."
Renteria wanted to give Emilio Bonifacio a day off and preferred keeping Junior Lake in the No. 2 spot, so Kalish got the assignment. Does it make a difference?
"The only difference is you see the first pitch of the game -- that's it," Kalish said. "It's all standard from there.
"I will say about the leadoff position is that being out there, it's important to have a good idea of the strike zone, especially early," he said. "I'm not saying you can't be aggressive early, because that's cool, too. You want to make sure you have control of the zone and show that we're going to do that today."
Kalish went 2-for-4 and stole a base in his ninth start for the Cubs. He's now reached safely in five of his last six games. He didn't spend too much time watching video of Milwaukee starter Wily Peralta.
"I'll watch a little video to see what pitches he has," Kalish said. "I know he throws a fastball, curve and change, which a lot of pitchers throw. I'm a firm believer in simpler is better. I'm not one to go study every count and what he throws. I'm excited for the challenge. The more pitches we face, the better."
Carrie Muskat is a reporter for MLB.com. She writes a blog, Muskat Ramblings, and you can follow her on Twitter @CarrieMuskat. This story was not subject to the approval of Major League Baseball or its clubs.