Villanueva not surprised to move back to 'pen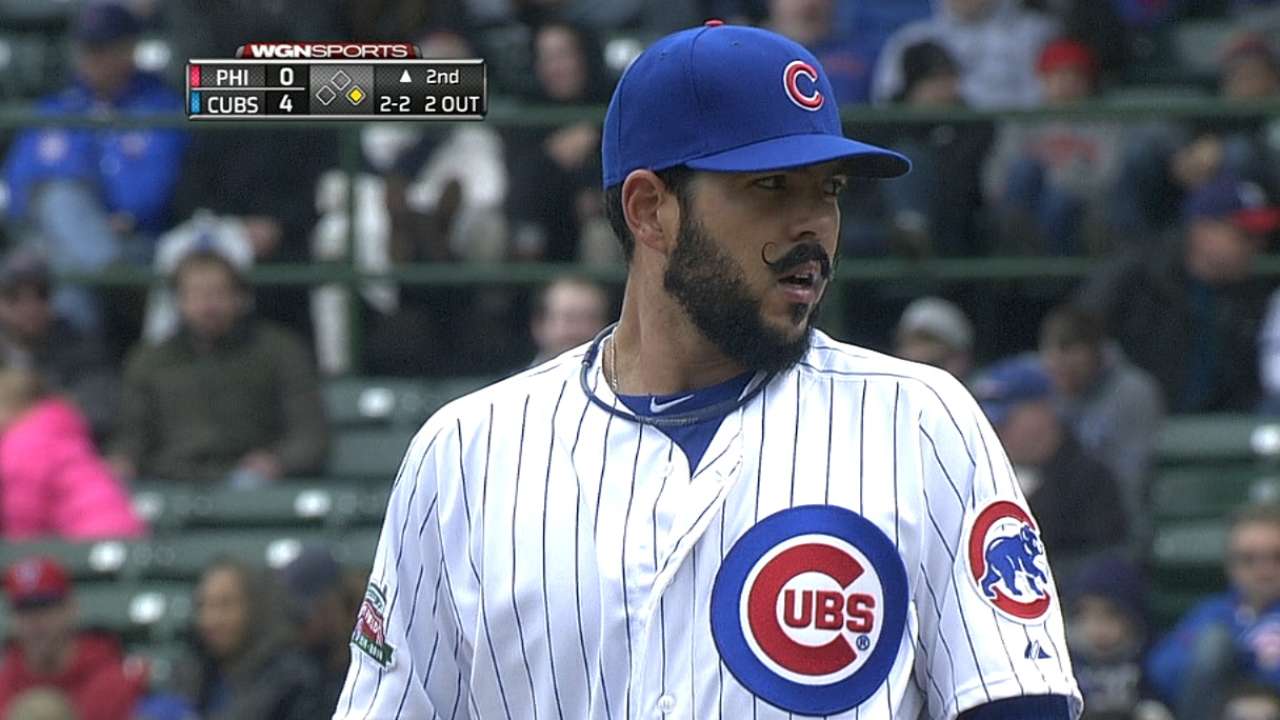 CINCINNATI -- The news that he was returning to the bullpen didn't come as a huge shock to Cubs right-hander Carlos Villanueva, who was pegged for a bullpen role before Jake Arrieta went down.
Villanueva's 1-5 record and 10.42 ERA as Arrieta's replacement also gave a strong indication that he was probably going to be the odd man out when it was time to bump someone from the rotation.
"I thought this was the plan this spring, keeping the seat warm," he said. "I kept it a little warm, I guess. Jake will make this team better now. I'm going back to where I've had the most success the last number of years."
Villanueva's relief results support that observation. In 2013, he was 1-7 with a 4.50 ERA as a starter, with opponents hitting .252 against him. In relief, he was 6-1 with a 3.03 ERA and a .241 opponents' average.
"I've done well in short spurts -- the problem with me has been facing the lineup a couple times over," he said. "Starting, at least for this month, just didn't go well. I'm not over it. Where I'm needed now is in the bullpen. Jake has the stuff, the ceiling and I'm sure he'll perform as he's expected to perform."
Villanueva added that he is working on minor mechanical issues as he prepares to head back to the 'pen.
"If I don't get people out, I'm not helping at all," he said. "If the opportunity comes or the need comes for me to step back in, then I'll go back in and hopefully do a better job than I did in the four or five starts I had this time."
Manager Rick Renteria sees Villanueva as a "major potential swing guy."
"Now, it's just a matter of getting him back and acclimated," Renteria added. "It won't take him long to get acclimated to that role. He's done a nice job in keeping us in the innings that he's given us."
Alyson Footer is a national correspondent for MLB.com. Follow her on Twitter @alysonfooter. This story was not subject to the approval of Major League Baseball or its clubs.