Renteria not dejected about twice being ejected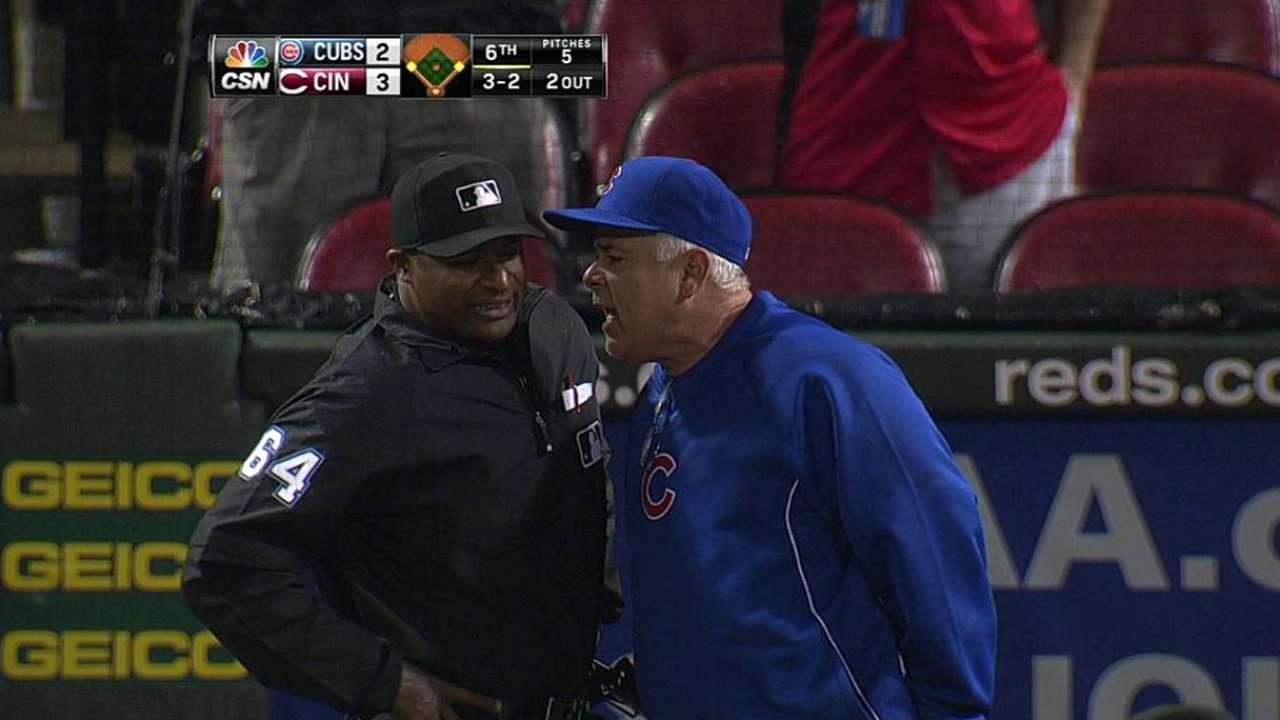 CINCINNATI -- Cubs manager Rick Renteria now has two ejections on his managerial record, which doesn't seem like a lot, unless you consider that he's a rookie manager who has exactly one month of regular season baseball under his belt.
That means Renteria is on pace for 12 ejections this season, and if he stays on pace, he could break Bobby Cox's record in approximately 13.4 seasons -- or maybe a little less, if Renteria can squeeze out a couple heave-hos during the postseason.
This is all in good fun, of course. Renteria addressed his ejections with reporters prior to Wednesday's game and made it clear that he did not blame the umpires for either. Renteria was arguing balls and strikes in both instances, a no-no under baseball's rules. Renteria gets this.
"They do a great job," he said. "[Umpiring], it's not an easy job. When we get a little heated, I get it. When we cross a line and we get ejected, that's just part of the game. It's the way it goes. I don't look at it any farther than that."
As far as his Cox-like pace is concerned, Renteria doesn't want any part of that.
"I'm hoping not to break any records," he chuckled.
Alyson Footer is a national correspondent for MLB.com. Follow her on Twitter @alysonfooter. This story was not subject to the approval of Major League Baseball or its clubs.