Hoyer downplays Garza's comments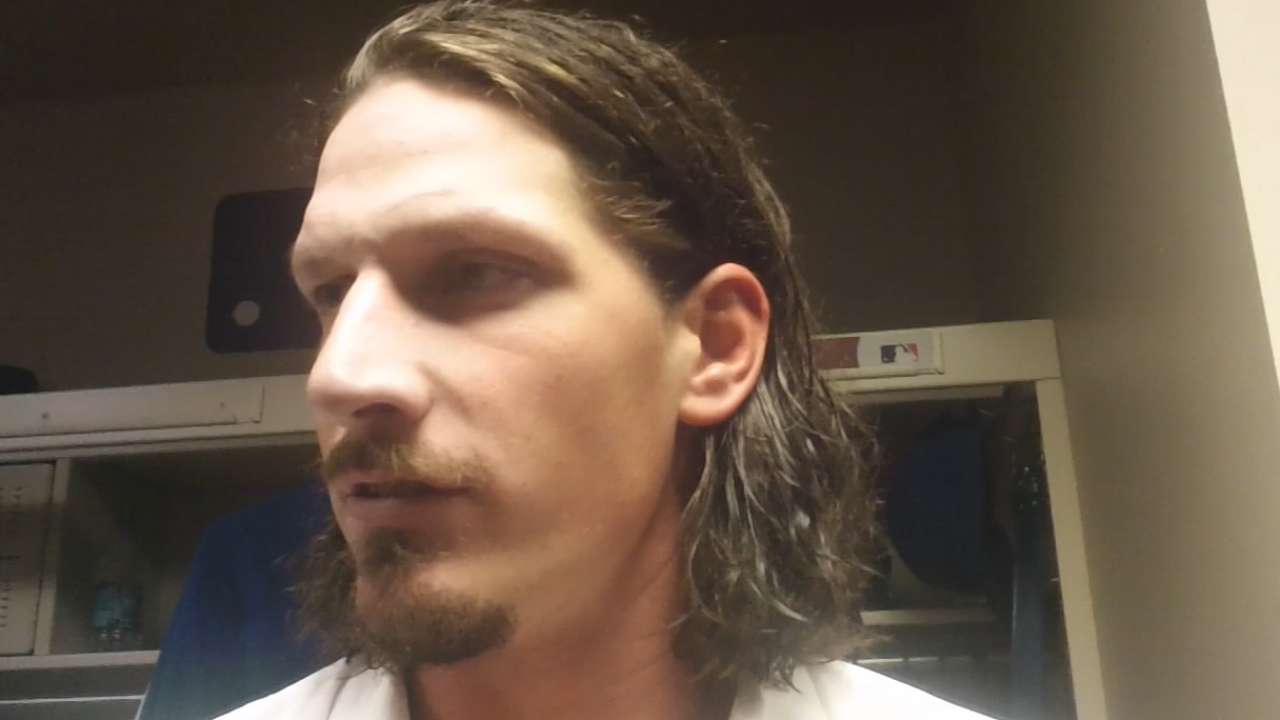 CHICAGO -- General manager Jed Hoyer said it's up to the Cubs to show other free agents that this is the team to play for, despite Matt Garza's comments.
Last week, Garza offered some advice to Jeff Samardzija, saying the Cubs pitcher should "pitch your way out of there," if he doesn't want to stay in Chicago. Samardzija will be a free agent after the 2015 season. Garza was 21-18 in 60 starts for the Cubs from 2011 until last July, when he was traded to the Rangers.
"I told [Samardzija], 'It doesn't matter, dude. You play in Chicago,'" Garza told reporters in Milwaukee last week. "I was there, and I lost 30 wins in three seasons. It's not your fault. You pitch your way out of there."
Garza now is with the Brewers, who are in first in the National League Central.
"He's on a team that's winning and he feels he's in a position to make comments," Hoyer said Friday. "I think it's on us now to flip that script and show that we're a place that people want to be, show that we're a winning organization.
"[His comments don't] really bother me," Hoyer said. "I think being traded is a hard thing emotionally for people. Even in a situation like that, where we had a good relationship with him, I think there's probably a feeling of rejection, for lack of a better word. People say emotional things when asked about it because there's some resentment, that's OK.
"We have to deal with those comments, and I really don't feel like until we're winning and we prove we're an organization that he'd want to play for, I don't think we can comment on it. It's his opinion and he expressed it."
Carrie Muskat is a reporter for MLB.com. She writes a blog, Muskat Ramblings, and you can follow her on Twitter @CarrieMuskat. This story was not subject to the approval of Major League Baseball or its clubs.