Castro cleaning up since lineup change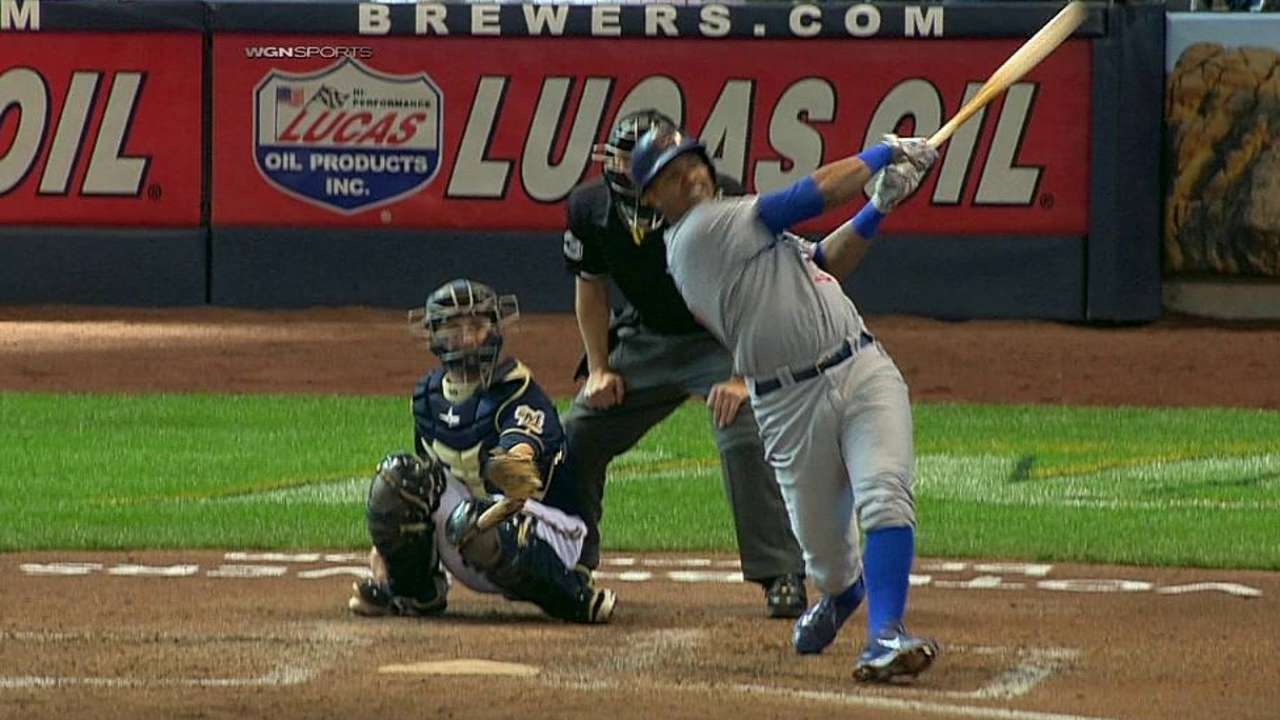 CHICAGO -- In the first month of last season, Cubs shortstop Starlin Castro batted .277 in 26 games, and he finished with a .245 average. This year, he's batting .308. What's the difference?
"I think he had a bad year last year, but I also think he never lost sight of the fact that he's a good player, and he's proven that again," Cubs general manager Jed Hoyer said Friday.
Castro has thrived in the cleanup spot in the Cubs' lineup, batting .450 (9-for-20) since moving there.
"I think it doesn't hurt [Anthony Rizzo] to have Starlin there," manager Rick Renteria said. "Do I see Starlin as a prototypical fourth hitter? Not necessarily. It just works that way right now."
Hoyer gave Castro credit for working hard to turn things around.
"When a player has a bad season, I think that sometimes spirals on him," Hoyer said. "We don't have a Jumbotron [at Wrigley Field], but sometimes you look up and see .210 or .216 on-base [percentage] and it's kind of demoralizing. I do think players look at it and think, 'There's nothing I can do to turn around a bad season,' and it kind of snowballs. I think the beauty of this game is you hit the reset button every September and October."
Renteria has noticed that Castro is more relaxed and has developed a good routine with hitting coach Bill Mueller.
"Everybody is working with him well and you just have to give him credit, because he's playing the game and going out on a daily basis and performing," Renteria said of the shortstop.
Carrie Muskat is a reporter for MLB.com. She writes a blog, Muskat Ramblings, and you can follow her on Twitter @CarrieMuskat. This story was not subject to the approval of Major League Baseball or its clubs.