Wood, Lilly pitching in for Cubs' Draft scouting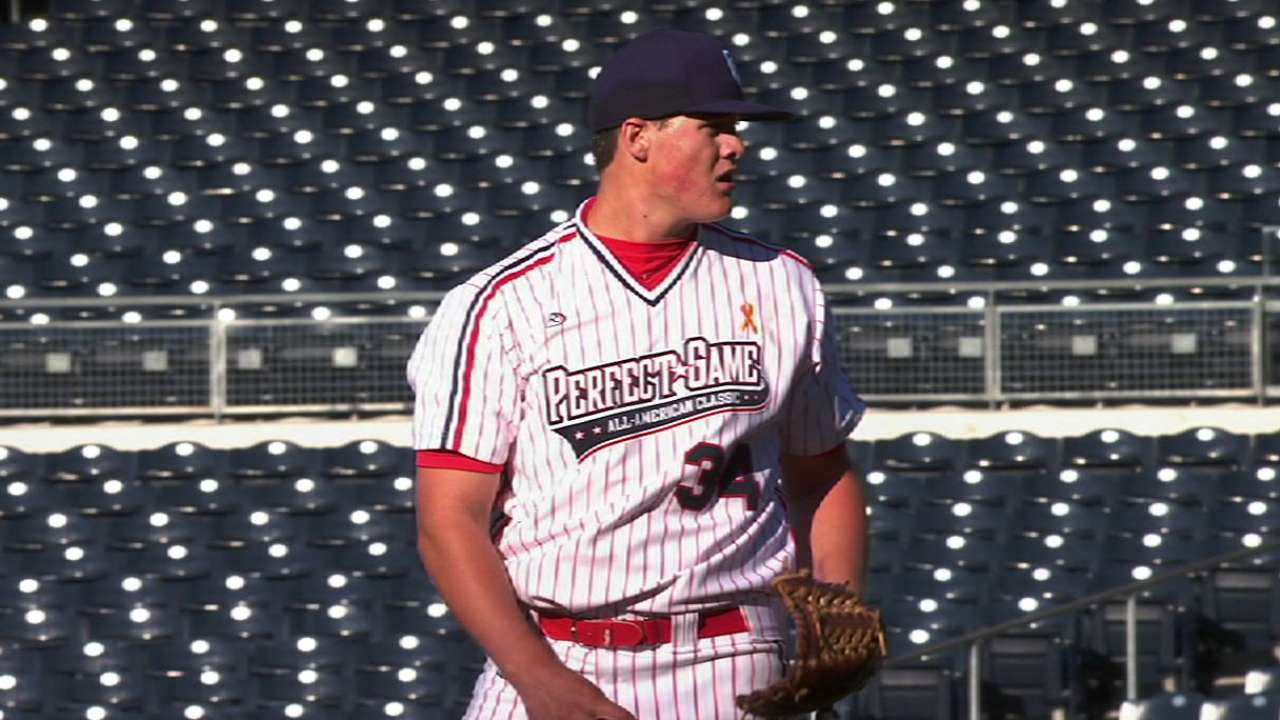 CHICAGO -- Former Cubs pitchers Kerry Wood and Ted Lilly are scouting some of the prospective first-round picks for the upcoming First-Year Player Draft, including Texas high school right-handed pitcher Tyler Kolek.
"The plan is to have those guys in the Draft room when we convene," Cubs general manager Jed Hoyer said of Wood and Lilly, both of whom are on the team's staff. "It's good for us to hear their opinions, and it's good for their development to go out and see these guys.
"I know it's been a lot of fun. Kerry went down and saw Kolek, who is the big high school right-hander in Texas, so I think it was probably like watching himself in the mirror."
Wood, 36, was the fourth overall pick in the 1995 Draft. Lilly, 38, was named a special assistant to Hoyer and Cubs president of baseball operations Theo Epstein in March.
The three-day First-Year Player Draft will begin on June 5 at 6 p.m. CT, and it will be broadcast live on MLB Network and MLB.com. This year, the Cubs' have the fourth overall pick, and the 45th overall pick in the second round.
MLB.com projects four pitchers as the top four selections in this year's Draft, including Kolek. The others include lefty Brady Aiken of Cathedral Catholic High School in California; left-hander Carlos Rodon of North Carolina State and right-hander Jeff Hoffman of East Carolina.
"One of the things that's a challenge in the Draft is that it's sort of a moment in time," Hoyer said Friday. "How a guy is throwing the last four weeks of his junior season could have a big impact on where he goes in the Draft. You want to see him doing well, but you want to try to take his college career and whole body of work into account.
"If you had a Major League Draft and only focused on a guy's last four starts, you could make some pretty big mistakes. It's important to show health, but also to show what a guy has done his whole career."
The Cubs do need pitching in the organization, but they have indicated they will take the best player available.
Carrie Muskat is a reporter for MLB.com. She writes a blog, Muskat Ramblings, and you can follow her on Twitter @CarrieMuskat. This story was not subject to the approval of Major League Baseball or its clubs.