Cubs GM: Samardzija's pitch count a 'non-story'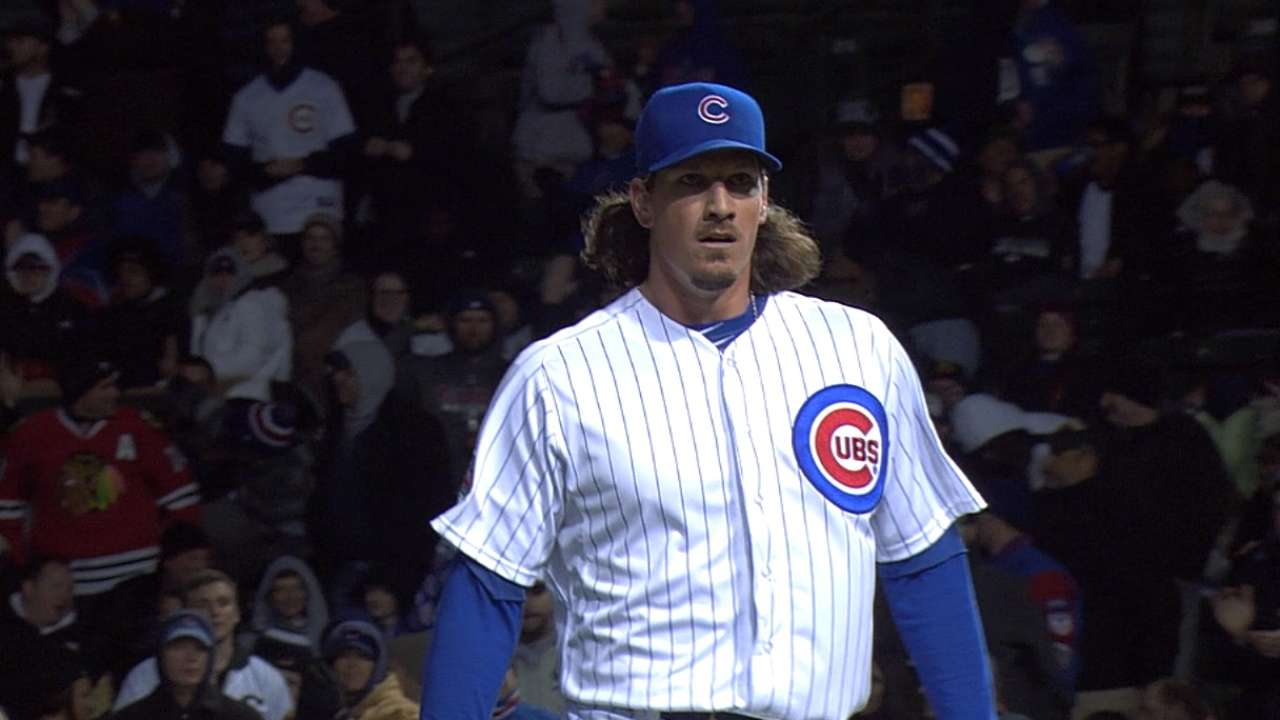 CHICAGO -- Cubs general manager Jed Hoyer said Thursday the subject of pitch counts regarding Jeff Samardzija, who threw a career-high 126 pitches Monday night, is a "non-story" and not worth discussing any more.
Samardzija threw that many pitches over nine innings against the White Sox at Wrigley Field. The Cubs right-hander did not get a decision in a 3-1, 12-inning loss. Cubs manager Rick Renteria and pitching coach Chris Bosio wanted to keep Samardzija in the game as long as possible in hopes of getting him his first victory in his seventh start.
"It's Thursday," Hoyer told reporters at U.S. Cellular Field. "We're talking about something that happened on Monday. You look at the comments that Rick made and I made, they're almost identical. To me, that's a non-story."
Renteria was asked before Thursday's game if he had talked to Hoyer about Samardzija, and said no.
"I talk to Rick every day about pitcher usage, bullpen usage, starter usage," Hoyer said. "Our conversation the day after that outing was really not that much different. I think all three of us said individually when asked about 126 pitches, he said, 'Am I going to do it every time out? No.'
"No one, Theo [Epstein, president of baseball operations] and me included, had a problem with [Samardzija] throwing 126 on Monday night," Hoyer said. "But I think all three of us have said individually that that's something that's not going to happen every time out.
"If you read all of our comments, I don't think any comment was really an outlier," Hoyer said. "It's just a story that should probably die."
Carrie Muskat is a reporter for MLB.com. She writes a blog, Muskat Ramblings, and you can follow her on Twitter @CarrieMuskat. Teddy Cahill is a reporter for MLB.com. Follow him on Twitter at @tedcahill. This story was not subject to the approval of Major League Baseball or its clubs.