After long Thursday, Castillo gets rest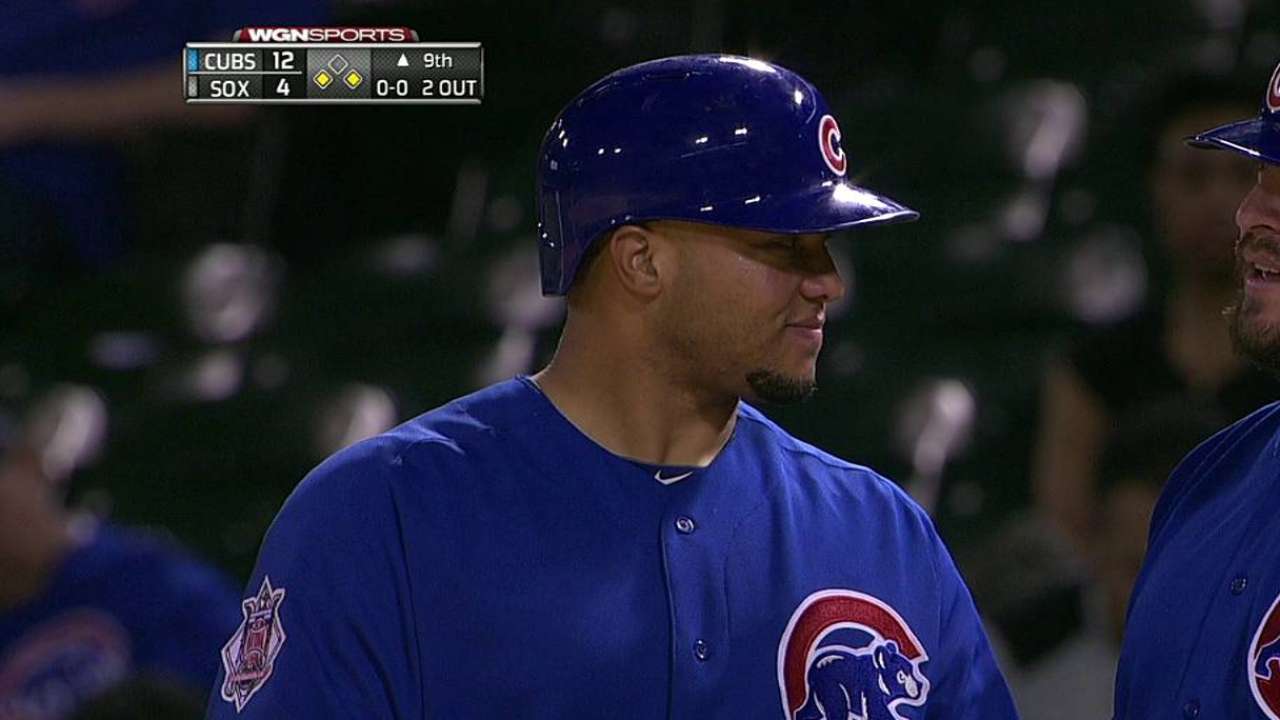 ATLANTA -- The Cubs needed four hours and seven minutes to defeat the White Sox on Thursday before traveling to Atlanta for a three-game series against the Braves. As a result, catcher Welington Castillo received Friday off.
John Baker started in place of Castillo, who entered Friday having started eight of the past nine games behind the plate. Friday night marks the sixth time Baker has caught Jason Hammel in seven starts this season.
"It was a long game," Cubs manager Rick Renteria said. "We're in a situation where [Baker] has been handling Hammel, and it worked out where he can do the same thing again today."
Baker's offense is a downgrade from Castillo, who is hitting .250 (25-for-100), and whose four homers and 15 RBIs are nearly halfway to his 2013 totals of eight and 32.
Entering Friday, Baker was batting .080 (2-for-25) with two walks and 11 strikeouts in 2014.
Joe Morgan is an associate reporter for MLB.com. This story was not subject to the approval of Major League Baseball or its clubs.