Renteria not thinking of batting pitcher eighth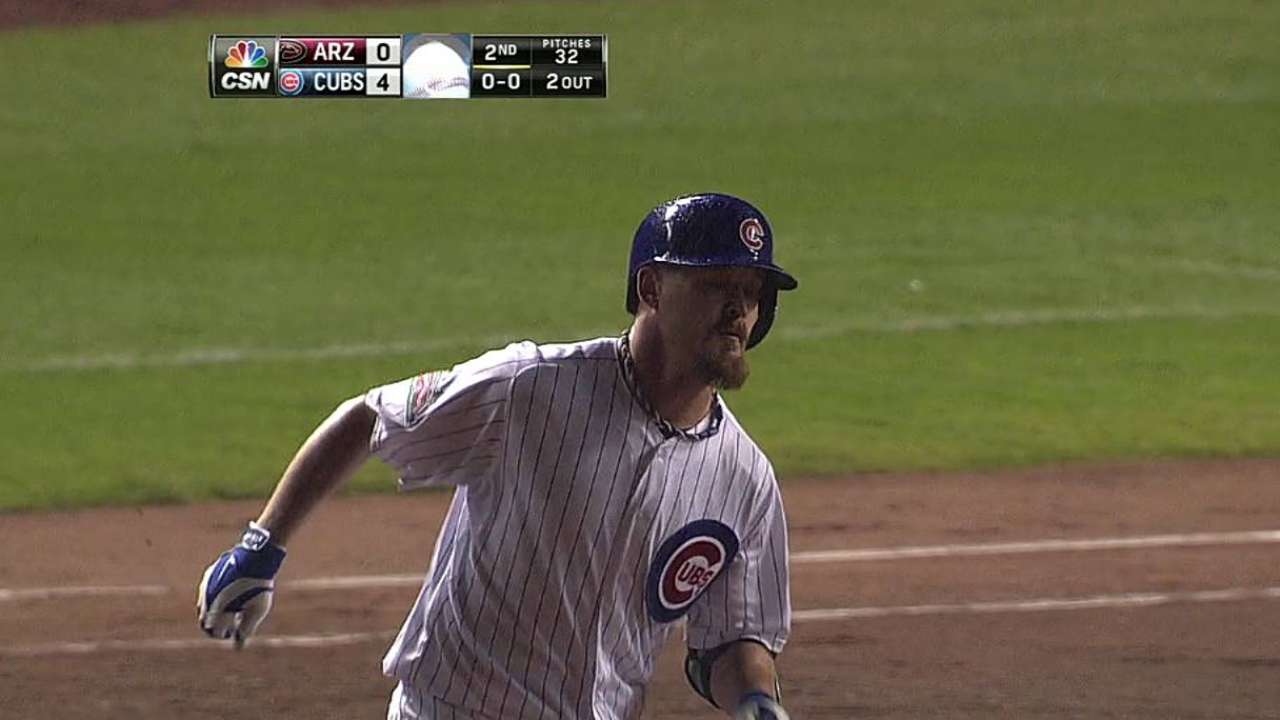 ATLANTA -- Despite entering Sunday with a .227 team batting average, a .296 on-base percentage and six losses in their past seven games, the Cubs do not plan on making any radical changes like, say, batting the pitcher eighth.
"I don't know what it would take, but I'm not thinking about it right now at all," Cubs manager Rick Renteria said.
Braves manager Fredi Gonzalez, inspired in part by former Cardinals manager Tony La Russa, has done it in six consecutive games, including all three contests in this weekend's series against the Cubs at Turner Field.
Atlanta is 3-2 since the change and averaging only 2.2 runs per game.
"It kind of works out," Renteria said. "There's chances where the numbers, I have to look at it more closely, but I know that the thinking is you get your best opportunity to do what he's got to do."
A shakeup could perhaps help out Anthony Rizzo and Starlin Castro, who man the middle of Chicago's lineup. Nineteen first baseman had more at-bats with runners in scoring position entering Sunday than Anthony Rizzo's 29.
Castro, meanwhile, was batting .200 (7-for-35) with runners in scoring position and would likely see that clip improve with more chances to bring runners home.
Also, should Renteria eventually decide to try it, he has a couple of pitchers who swing the bat pretty well given the usual output from the position. Travis Wood is batting .213 (16-for-75) with four homers and 12 RBIs since the beginning of last season.
Edwin Jackson batted .241 (21-for-87) from 2011-12 before tailing off in recent years with an .075 (5-for-67) clip since joining the Cubs in '13. He went 1-for-2 with a single in Sunday's 5-2 loss to Atlanta.
Meanwhile, Jeff Samardzija has struck out 40 times in his past 80 at-bats, and Jason Hammel, who spent three seasons with the Rockies, has hit only .136 (11-for-81) in 50 career games at hitter-friendly Coors Field.
Joe Morgan is an associate reporter for MLB.com. This story was not subject to the approval of Major League Baseball or its clubs.