Samardzija's tough luck reaching historic levels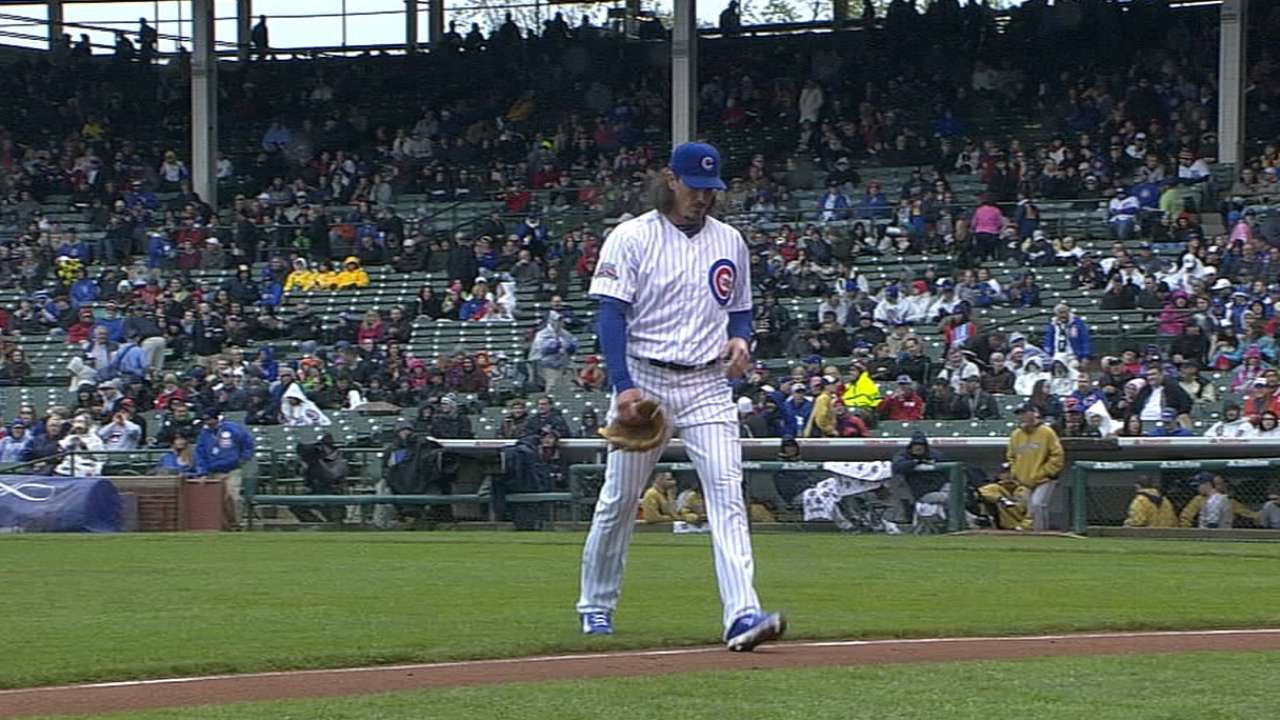 SAN DIEGO -- The agonizing season of right-hander Jeff Samardzija is becoming historically painful.
The Elias Sports Bureau came up with a couple tidbits after Samardzija's winless streak stetched to 16 starts Wednesday despite a seven-inning shutout effort against the Yankees.
Samardzija's 1.46 ERA is the lowest in Major League history for a pitcher who is without a win through the first 10 starts of a season.
And Samardzija is the first pitcher to lead his league in ERA on May 22 or later without a win since Hall of Famer Bruce Sutter of the Cubs led the National League with a 0.89 ERA on June 7, 1977.
Samardzija is 0-4 with six no decisions this season and 0-6 with 10 no-decisions during the winless streak. He has a 2.99 ERA during the streak -- during which he has allowed zero runs in four starts, one earned run in three and two earned runs in three.
Samardzija's last win came last Aug. 24 in the ballpark where the Cubs are playing this weekend, Petco Park in San Diego. Of course, Samardzija, who faced the Yankees on Thursday, won't be pitching in the four-game series against the Padres. His next start is Monday in San Francisco.
Bill Center is a contributor to MLB.com. Adam Berry is a reporter for MLB.com. Follow him on Twitter at @adamdberry. This story was not subject to the approval of Major League Baseball or its clubs.