Ruggiano closer to being activated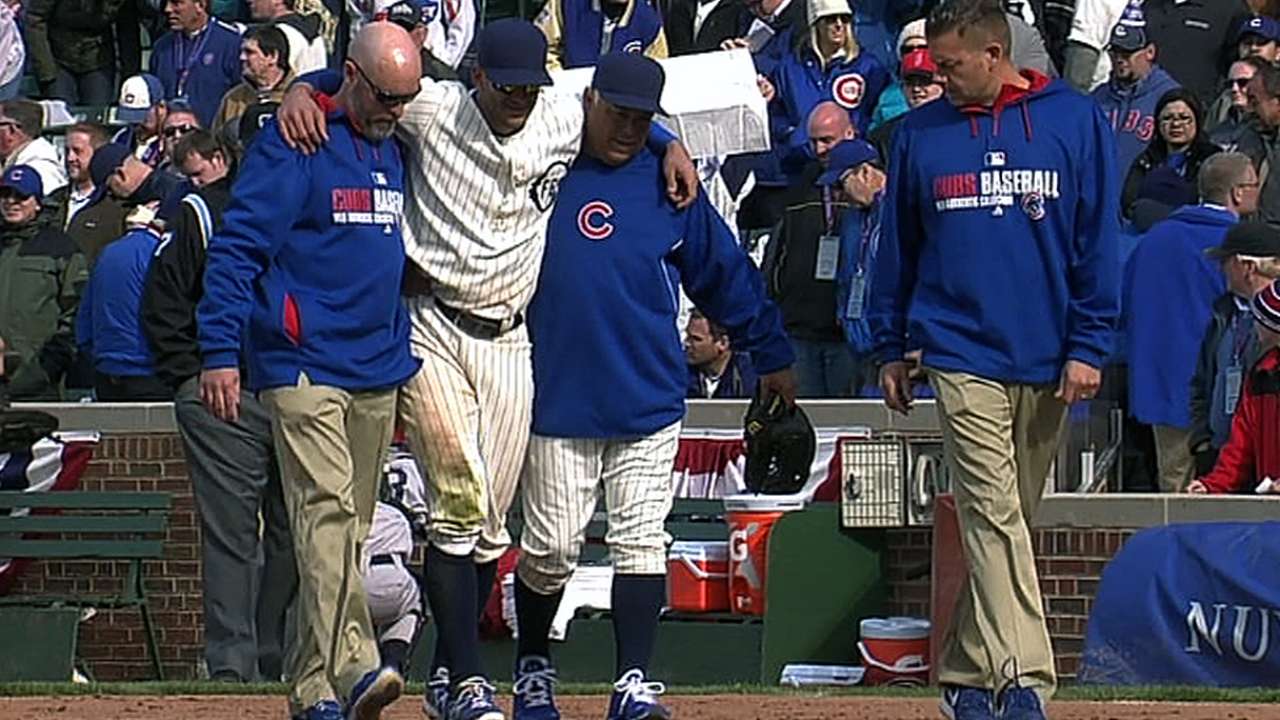 SAN DIEGO -- Manager Rick Renteria said the Cubs are getting closer to making an activation decision on outfielder Justin Ruggiano, who has been on the disabled list since April 24 with a left hamstring strain.
Ruggiano played back-to-back games for Triple-A Iowa Thursday and Friday for the first time since he suffered the injury.
"We'll see how he feels tomorrow and re-evaluate the situation," said Renteria. "Back-to-back games is one of the tests."
Renteria said right-handed pitcher Pedro Strop, who has been on the disabled list since May 7 with a right groin strain, could be nearing a rehab assignment.
Bill Center is a contributor to MLB.com. This story was not subject to the approval of Major League Baseball or its clubs.