Pitching has been a strength for Cubs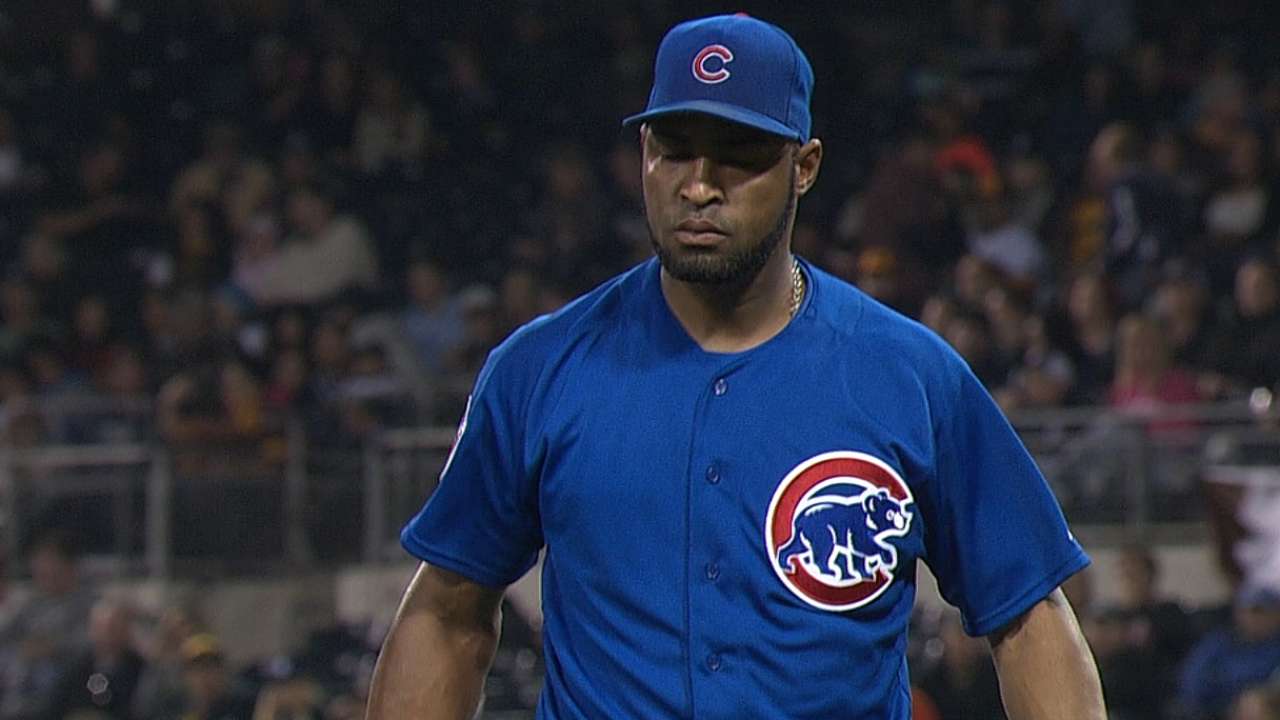 SAN DIEGO -- Friday night's season-worst outing by Edwin Jackson was an anomaly to what has been a Cubs strength this season.
"We've been getting really good pitching," said Cubs manager Rick Renteria.
Going into Friday night's game, the Cubs staff had a 1.40 earned run average over the previous six games. Starting pitchers have produced 25 quality starts this season with a 1.89 ERA in those games. The Cubs, however, are only 10-15 when the starting pitchers allow three or fewer runs in six innings.
The Cubs bullpen has a 1.93 over the past 10 games with 35 strikeouts against 13 walks in 37 1/3 innings.
Overall, the Cubs entered Saturday night's game in San Diego, ranked ninth in the National League with a 3.60 ERA. Cubs starters ranked eighth with a 3.71 ERA while the bullpen ranked seventh with a 3.46 ERA.
Bill Center is a contributor to MLB.com. This story was not subject to the approval of Major League Baseball or its clubs.