Cubs narrowing list of Draft options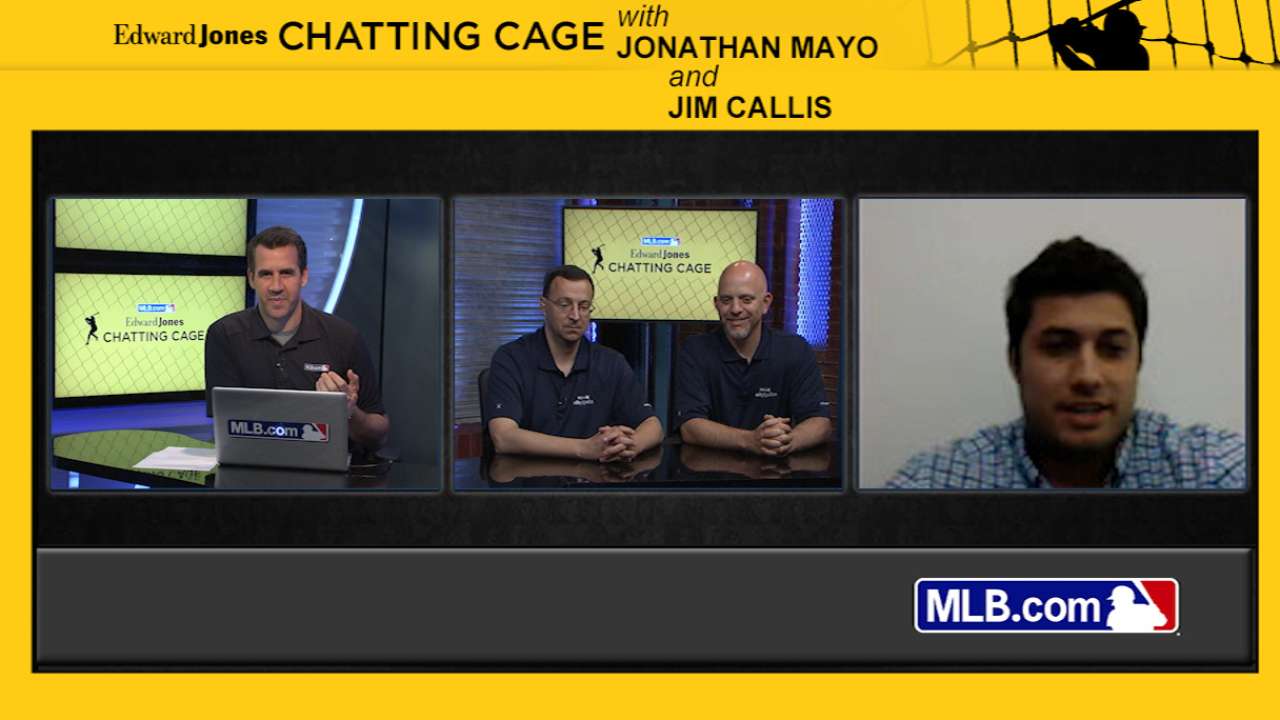 CHICAGO -- The Cubs, who have the fourth overall pick in Thursday's First-Year Player Draft, have narrowed their list of potential selections to about a half-dozen, general manager Jed Hoyer said.
The Cubs' scouting and baseball operations staffs had a three-hour debate on Wednesday afternoon about which player to choose, and Hoyer expected another spirited discussion later in the day.
"Certainly, the two picks we make [on Thursday] are a significant investment, and you want to make sure you have all the information and you double back on medical reports, double back on background information," Hoyer said. "You want to make sure you don't leave any stone unturned with two picks."
In addition to the No. 4 pick, the Cubs have the 45th.
"One of the things we focus on a ton is the makeup and figuring out which guys can handle [the media] and which guys can handle the pressure," Hoyer said. "You're going to play in a big market, and coming from Boston, we learned pretty quickly that some guys can handle the scrutiny and some guys are better off in a smaller market. You only get 40 picks, so you make sure you bring guys into the organization who can have a positive influence."
However, the Cubs aren't sure what the Astros, Marlins and White Sox, who pick ahead of them, will do.
"I have a feeling that last year, if you were sitting at [No. 4], you had a good sense of which three players would go ahead," Hoyer said. "I don't think that's the case this year.
"Houston, we don't expect to know what they're going to do until they announce the pick on TV. They've done that two years in a row. I wouldn't expect that to change. Guessing what Houston will do at [No. 1] is pretty fruitless."
The Cubs took position players Albert Almora and Kris Bryant with their first-round selections in the past two years under president of baseball operations Theo Epstein.
Carrie Muskat is a reporter for MLB.com. She writes a blog, Muskat Ramblings, and you can follow her on Twitter @CarrieMuskat. This story was not subject to the approval of Major League Baseball or its clubs.