Oldest living former Cub takes in game at Wrigley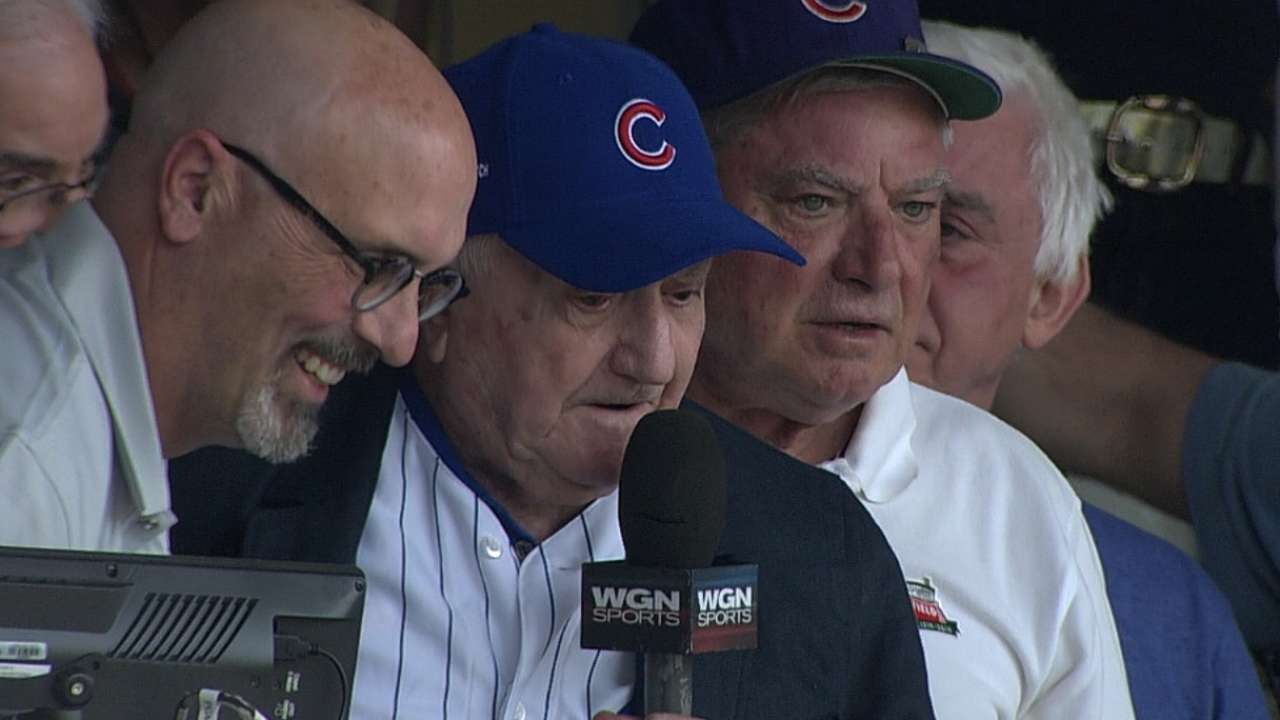 CHICAGO -- Lennie Merullo, 97, the oldest living Cubs player to have played in a World Series, was welcomed back to Wrigley Field on Saturday.
Merullo played shortstop for the Cubs from 1941-47, and he appeared in three games in the '45 World Series against the Tigers, who won the championship in seven games.
"It has changed in a way, but it's so beautiful," Merullo said, sitting in the shade before Saturday's Cubs game. "There's nothing like Wrigley Field."
Merullo was brought back to the ballpark as part of Wrigley's 100th anniversary celebration. He still has plenty of souvenirs from his playing days, including some bats and gloves. He was wearing a World Series ring, which the Cubs ownership gave the players even though they did not win.
"I still have real good memories of all the players I was involved with," Merullo said. "Everybody has a special place in my heart."
Included on his list of favorites were first baseman Phil Cavarretta, second baseman Don Johnson, outfielder Bill Nicholson and catcher Mickey Livingston.
Cavarretta was special not just for his talent, but because he was playing for his hometown team. He grew up in Chicago and attended Lane Tech High School.
"He was only 17 years old and playing in the Major Leagues," Merullo said of Cavarretta. "We wound up rooming together, Phil Cavarretta and I. I always kidded him because he had a short fuse. He'd get mad at everybody. Even when we were coming out of the dugout and people wanted to say hello. I'd say, Phil, 'They're your fans, they want to talk to you.' He'd just growl."
On Saturday, there were nothing but smiles for Merullo and his family, who joined him at Wrigley. They brought a bat signed by the 1945 Cubs.
Carrie Muskat is a reporter for MLB.com. She writes a blog, Muskat Ramblings, and you can follow her on Twitter @CarrieMuskat. This story was not subject to the approval of Major League Baseball or its clubs.