Zimmer's stories stick with Ruggiano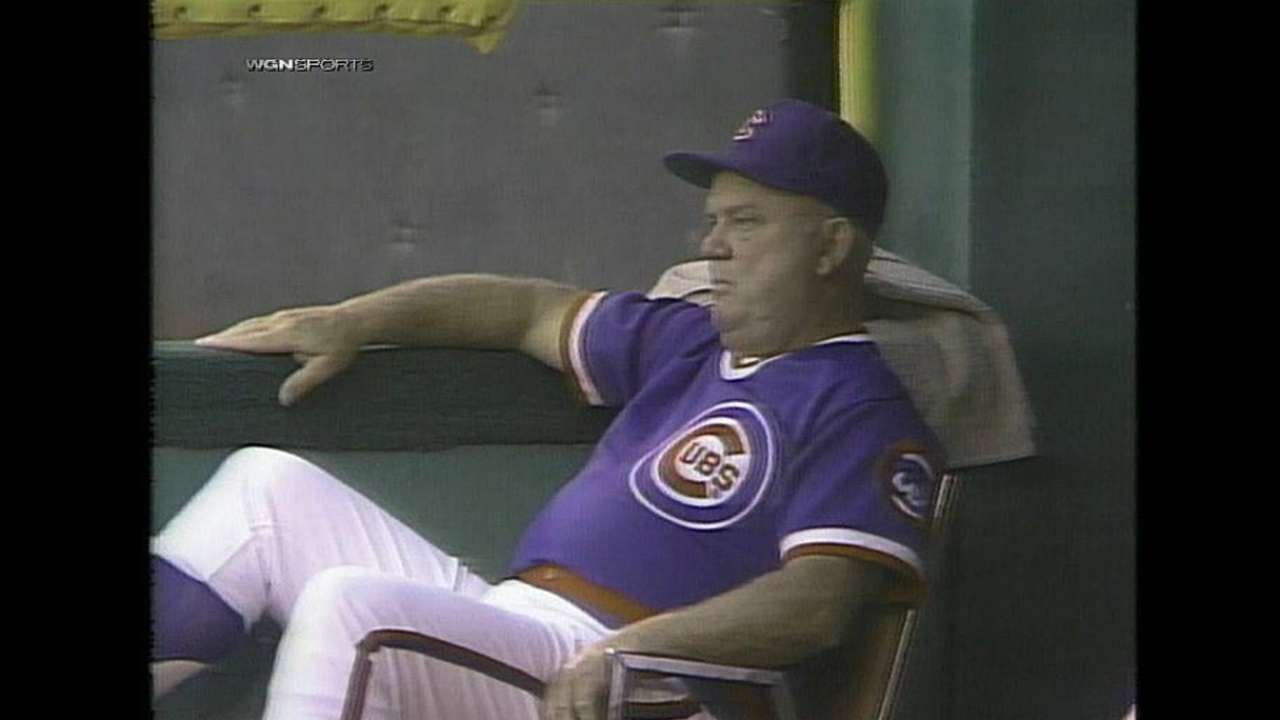 CHICAGO -- Former Cubs manager and player Don Zimmer passed away last Wednesday, but his stories will live forever. Justin Ruggiano heard a few when he played for Tampa Bay from 2007-11.
"He must have had thousands of stories," said Ruggiano, who recalls Zimmer being in the lunchroom every day before games. "It was hard to get up and go to work because you'd want to sit there and listen and get so engaged.
"He would engage with everybody and anybody. He didn't care if you were a rookie or a 10-year vet. Even when I came to the game, he'd give you little tidbits."
Zimmer passed on more than how to deal with a pitcher or defend against a certain hitter.
"I remember one time his wife talked to my wife in the stands about marriage and baseball," Ruggiano said. "I asked Zim, I said, 'You've been in the game for 60 something years. How do you do it, being married? How does you wife do it?'
"He said, 'Make sure your family goes everywhere you go and you'll be fine.' That was one thing I held on to."
Carrie Muskat is a reporter for MLB.com. She writes a blog, Muskat Ramblings, and you can follow her on Twitter @CarrieMuskat. This story was not subject to the approval of Major League Baseball or its clubs.