Olt confident he can snap out of latest slump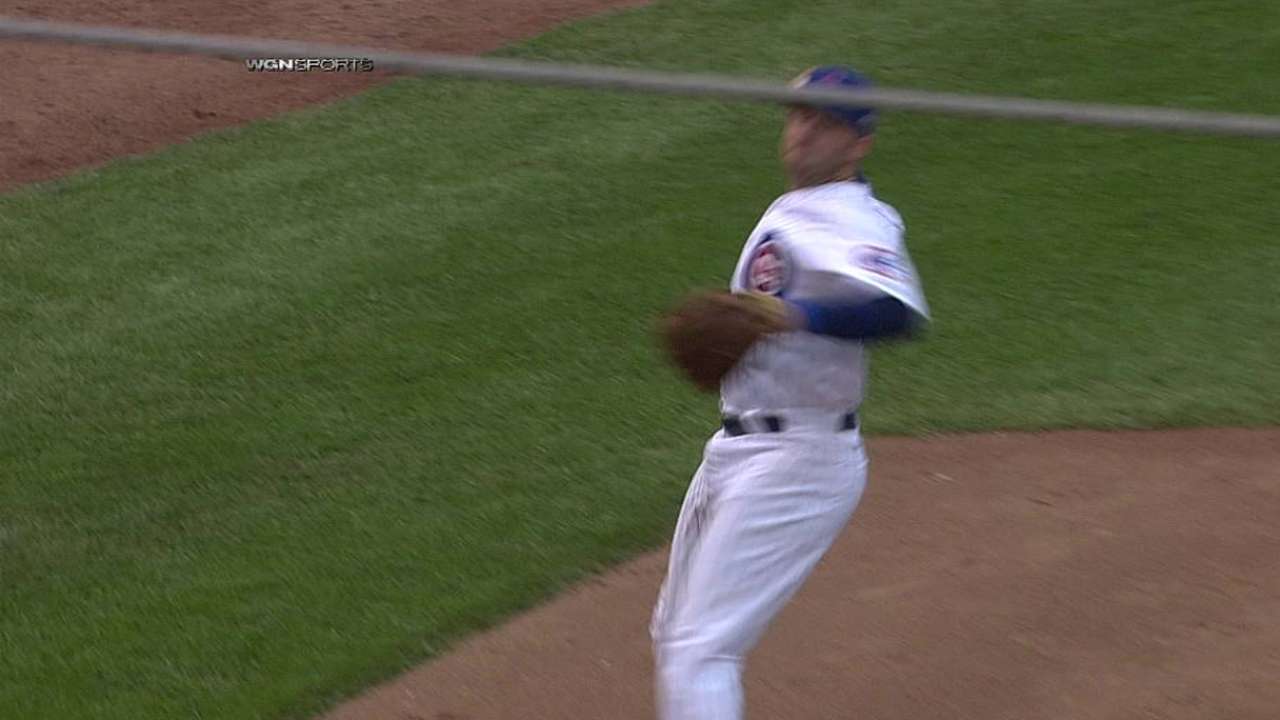 PITTSBURGH -- Mike Olt is stuck in an 0-for-16 skid, but it's not that bad.
"I've had worse," the Cubs' rookie third baseman said Monday.
Olt was batting .153 for the season and hit nine home runs entering Monday's game against the Pirates. He's the first Cubs rookie with nine homers before June 1 since Geovany Soto had nine through May 2008. Soto won the National League Rookie of the Year that season.
"Things are starting to come around," Olt said. "All it takes is one thing to click, and next thing you know, you're 30 for the next 60. I feel good."
Luis Valbuena started at third base on Monday, and Cubs manager Rick Renteria has tried to put Olt in situations where he can have success.
"We want him to know he shouldn't be too concerned," Renteria said of the current skid. "Things happen and you have hiccups. I know there was a time when he was doing very, very well and everybody wanted him in there every single day and you give them a rope and allow them to go out and perform and let them feel the landscape and deal with the bumps and bruises.
"We still want him to be ready for us every single day," Renteria said. "It doesn't mean he's not going to get back to that opportunity. We'll try to find spots. We're going to keep moving all these guys and give them a chance to have success."
Are pitchers simply figuring out how to get the rookie out? Or is Olt not making adjustments? Renteria said it could be a combination of both.
"He's been playing great defense, he's still the same kid," Renteria said. "He's a guy who can put a good swing on the pitch and drive it easily out of the ballpark.
"He's got a smile on his face, he's coming out every single day and working hard."
It's just a matter of time, Olt said, before he finds that groove again.
"I've had stints where I feel like every at-bat I get a hit, and the next day, you wake up and something's not there and you're searching and you can't find it for a couple weeks," Olt said. "It's all a matter of snapping out of it and finding something that works."
Carrie Muskat is a reporter for MLB.com. She writes a blog, Muskat Ramblings, and you can follow her on Twitter @CarrieMuskat. This story was not subject to the approval of Major League Baseball or its clubs.