Villanueva not fazed by hostile environments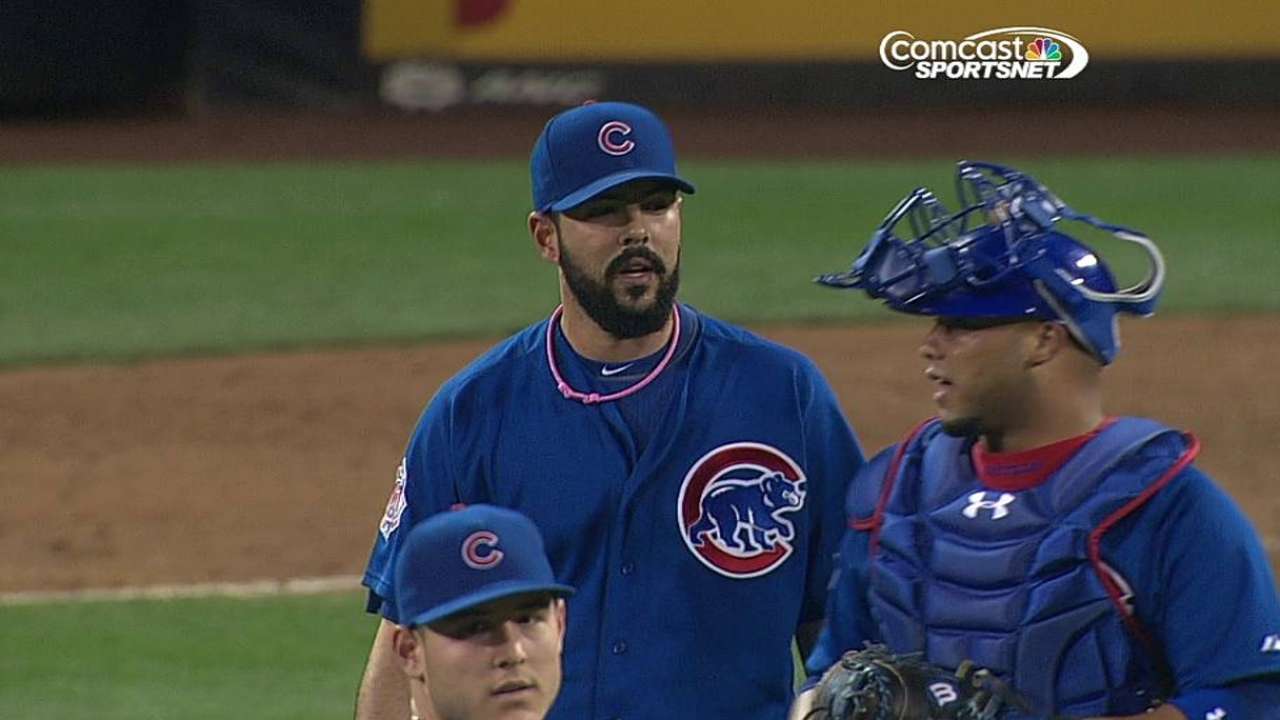 PITTSBURGH -- The Cubs have had trouble on the road this season, and pitcher Carlos Villanueva didn't blame the hotels or the travel or having to eat in restaurants as the problem.
"When you're home, you just feel comfortable," Villanueva said. "You have your crowd behind you."
One of the toughest places to play? St. Louis, Villanueva said.
"You always feel the pressure of their crowd," he said. "Of all the places I've played -- I don't know if it's the red seats and even if they're empty, they feel like they're packed -- but the best baseball atmosphere is in St. Louis. They don't boo anybody. They know baseball, they cheer for the opposing team if they do something well.
"You always feel [the Cardinals] have a chance," Villanueva said. "In the psyche of the players, it helps. You get a 1-0, 2-0 count, and everybody gets riled up. We have young relievers, and they say, 'Oh, man, what's going on?' That's when you have to step out. You've got a four-run lead, three-run lead, you have to tune out the people. If you're home and you have the excitement, you want to do it for the people."
The Cubs are 15-14 at Wrigley Field, and were 11-23 on the road prior to Thursday's game against the Pirates. On Friday, they'll open a three-game series in Philadelphia, which is notorious for being tough on visiting teams.
"The only time I was fortunate enough to go to the playoffs was against the Phillies, and that was crazy," Villanueva said of the 2008 National League Division Series. "I am lucky, because I'm thick-skinned and it's never bothered me. I take it in stride, and I smile at the fans. But they're brutal -- they'll talk about your mom, your sisters."
Villanueva does his own yelling at players when he's watching winter league games in the Dominican. But he only yells at players he knows, and they take it well.
"They can be tough [in Philadelphia]," Villanueva said. "It just depends on the personality you have. If you're a guy who gets riled up by it, it'll affect you."
How does he handle it?
"You smile every day," Villanueva said.
Carrie Muskat is a reporter for MLB.com. She writes a blog, Muskat Ramblings, and you can follow her on Twitter @CarrieMuskat. This story was not subject to the approval of Major League Baseball or its clubs.