Valbuena in sustained groove with the lumber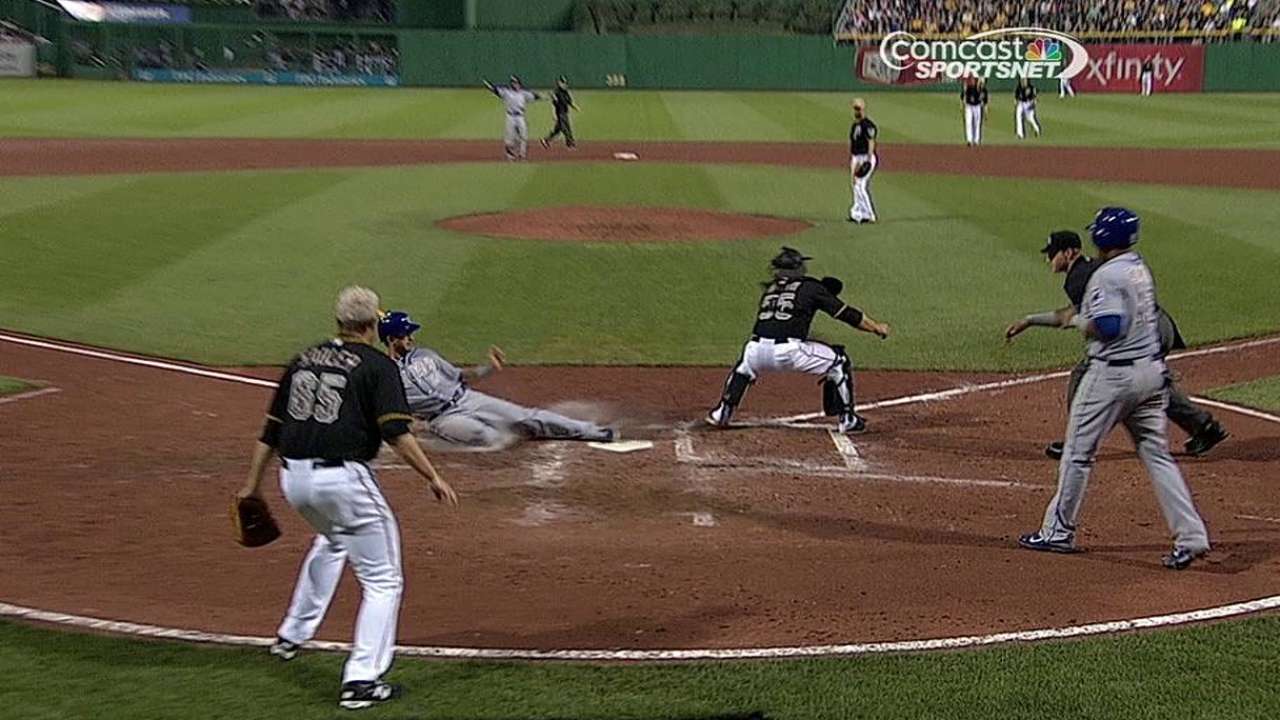 PITTSBURGH -- Luis Valbuena is on a hot streak, and Cubs coach Jose Castro isn't surprised.
"I remember in 2008 with Seattle when he used the opposite field was when his swing really ticked, and that's what he's been doing," said Castro, who was the Mariners' Minor League hitting coordinator that year, and promoted to the big league staff as hitting coach.
"[Valbuena] can turn on the ball," Castro said. "It's more using the big part of the field, and that's what he's been doing. His pitch recognition is really good, and therefore his plate discipline and strike-zone awareness more than anything is really good."
Entering Thursday's game, Valbuena was batting .384 (28-for-73) with 10 doubles, two homers and eight RBIs in his last 22 games. The .384 average was tops in the National League in that stretch.
Castro has seen Valbuena in-season and in the winter playing in Venezuela. For the last four years, Castro has coached or managed winter ball, and Valbuena has played on his team.
"He knows the strike zone, and very rarely do you see him chase," Castro said. "When he does, you say, 'That's not him.' He's so consistent and has a good at-bat, and it seems like he's always 3-2 [in the count]."
Valbuena has batted fifth most of the season, and manager Rick Renteria likes the left-handed hitter there.
"He's a guy who you've seen put together really good at-bats, and it doesn't matter if it's a righty or lefty [pitching]," Renteria said. "It seems to suit him well. If he was in the two-hole, he'd probably do the same."
Castro isn't surprised at the success Valbuena is having.
"I saw him in 2008 his first time in the big leagues, and it's just staying within yourself and knowing what's best for him," Castro said.
Carrie Muskat is a reporter for MLB.com. She writes a blog, Muskat Ramblings, and you can follow her on Twitter @CarrieMuskat. This story was not subject to the approval of Major League Baseball or its clubs.