An unlikely cleanup hitter, Castro settling into spot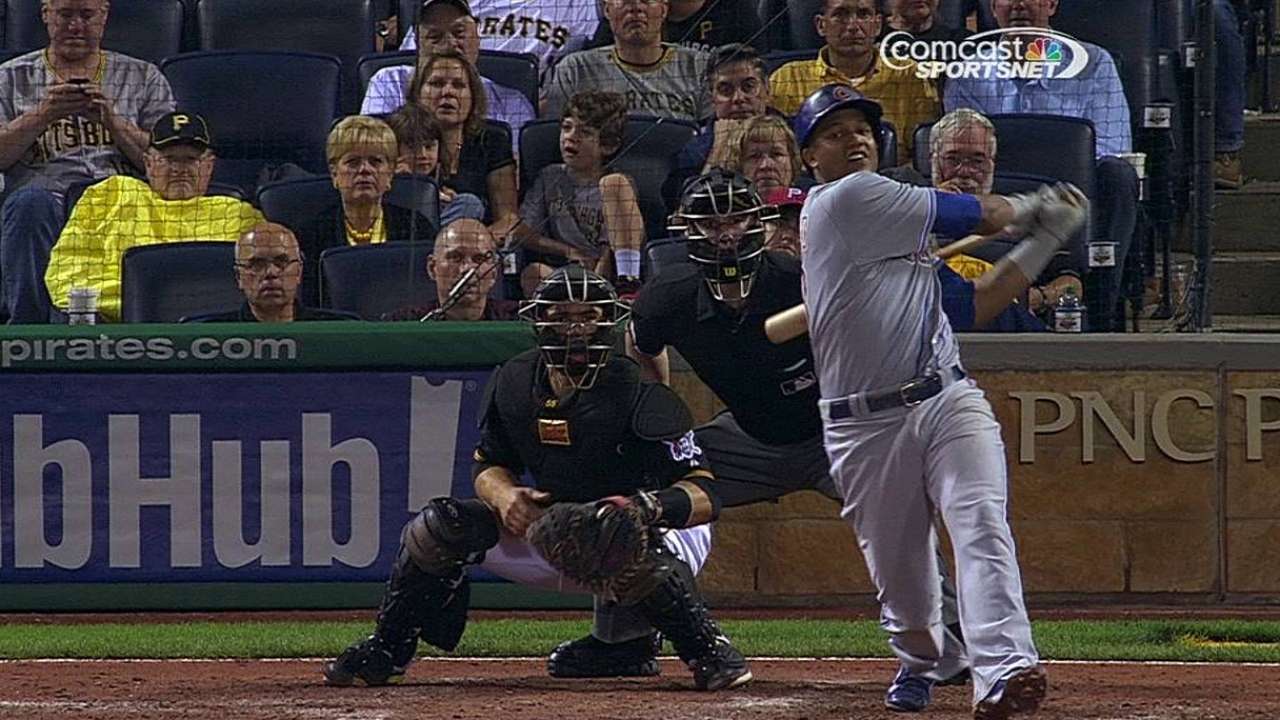 PITTSBURGH -- Last season, Cubs shortstop Starlin Castro batted everywhere but fourth in the lineup, including one game when he was hitting ninth. This year, although Castro has a few games at other spots, he has settled into the No. 4 spot.
But manager Rick Renteria said Castro isn't a No. 4 hitter.
"He isn't," Renteria said Thursday. "But he's doing well. All things being equal and looking at how they're performing, I'll leave him where he's at. For us, for our club, he's the one who seems to fit there the best.
"He's not bothered by it," Renteria said of Castro, who was batting .272 in the No. 4 spot entering Thursday's finale vs. the Pirates. "He doesn't think about it in any way shape or form of being the 'fourth hitter.' He just sees himself as being there to hit -- whether he's in the fourth slot or the second. I don't think he thinks about it."
Castro wasn't happy bouncing around, and has said he likes being in one spot in the lineup. It's not that he changes his approach physically.
"It doesn't hurt if you have the ability to leave them in a particular slot, to leave them there," Renteria said. "It's more mental than it is anything. If that gives a hitter the edge, you try to keep that."
Carrie Muskat is a reporter for MLB.com. She writes a blog, Muskat Ramblings, and you can follow her on Twitter @CarrieMuskat. This story was not subject to the approval of Major League Baseball or its clubs.