Bonifacio diagnosed with right oblique strain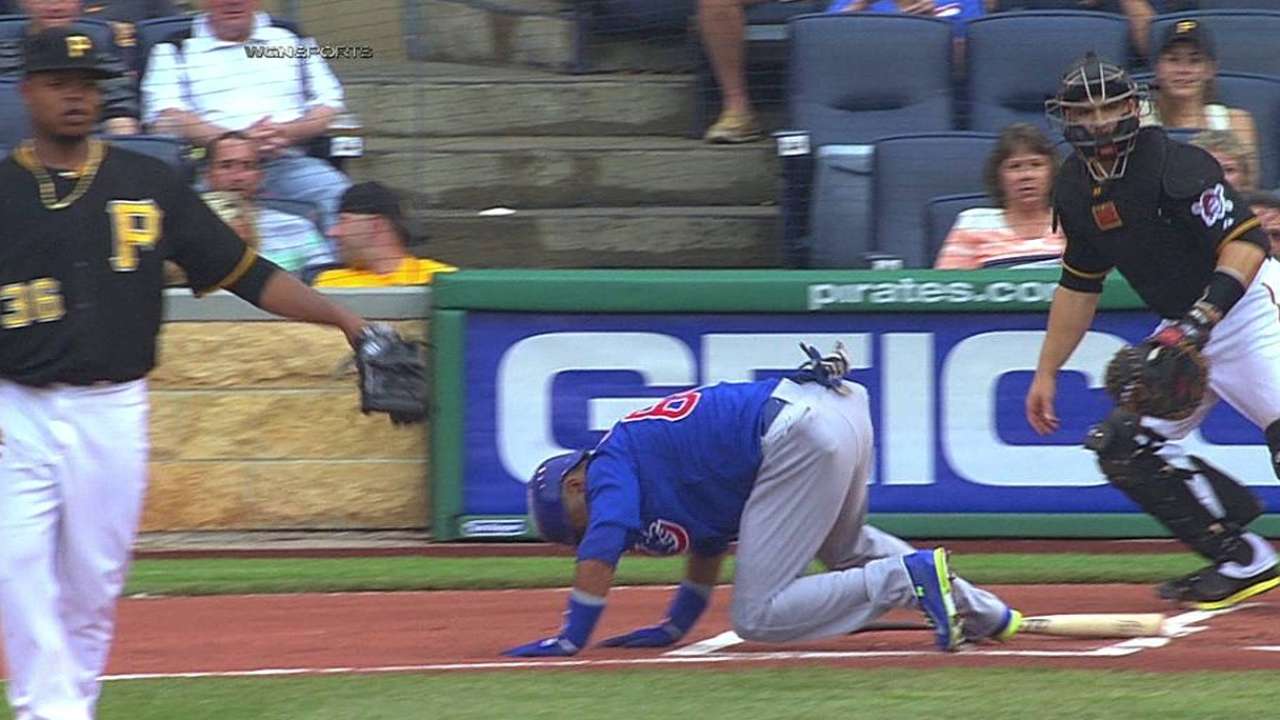 PHILADELPHIA -- An MRI revealed that Emilio Bonifacio has a right oblique strain.
Bonifacio was placed on the 15-day disabled list on Friday after sustaining the injury in Thursday night's game against the Pirates. Chicago's leadoff hitter fell to the ground after taking a swing in his first at-bat and limped off the field with the support of head athletic trainer PJ Mainville.
"From what we hear, he's feeling actually good," Renteria said. "Hopefully, he's a quick healer."
"Losing Boni is tough, because he can be a catalyst at the top of our lineup," Jake Arrieta said. "He can do so many things. He can slap the ball around and use his speed to get on base. He's also a good defender that can play anywhere. So that's a tough break for us there."
Erik Bacharach is an associate reporter for MLB.com. This story was not subject to the approval of Major League Baseball or its clubs.