Sweeney making tough catches look easy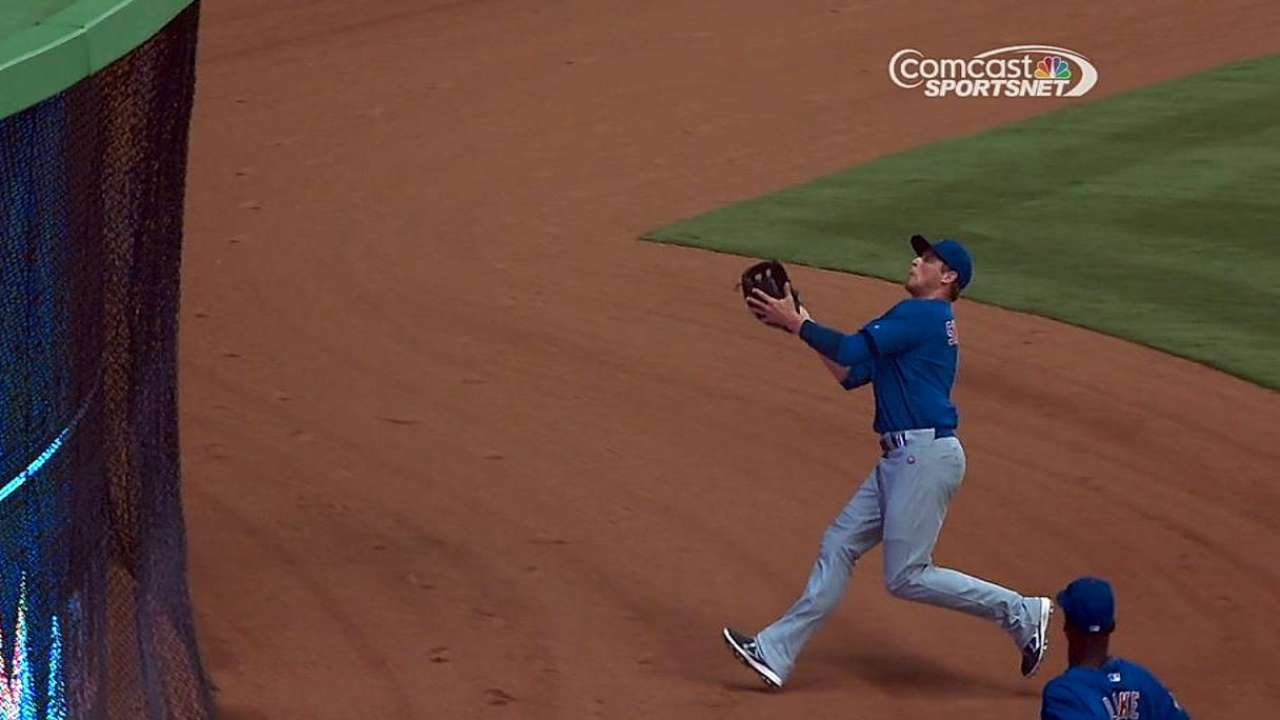 MIAMI -- Ryan Sweeney may not be the fastest outfielder on the Cubs, but he makes up for any lack of speed in his smarts.
Sweeney showed off on Monday in the sixth inning when he snared Adeiny Hechavarria's fly ball in left-center. It was impressive.
"It was the over-the-shoulder, Willie Mays catch in deep left-center field, and everybody thought it would be a triple," Cubs manager Rick Renteria said of the play, which came with a runner on third and none out. Hechavarria ended up with a sacrifice fly. "He's made a couple nice catches out there."
Sweeney checked out the video of the play after the game.
"I told [coach Eric Hinske], 'It wasn't as easy as I made it look,'" Sweeney said, then laughed. "I was just joking with him."
The lighting at Marlins Park can make it difficult. There are times when outfielders simply lose baseballs in the neon. The large sculpture in center field isn't a distraction.
"That's behind you, so you don't look at that," Sweeney said. "I just put my head down and ran to a spot."
It was a good move.
"He's a pretty good center fielder, he gets really good jumps, and his routes are really clean," Renteria said.
Carrie Muskat is a reporter for MLB.com. She writes a blog, Muskat Ramblings, and you can follow her on Twitter @CarrieMuskat. This story was not subject to the approval of Major League Baseball or its clubs.