Cubs taking patient approach with Bonifacio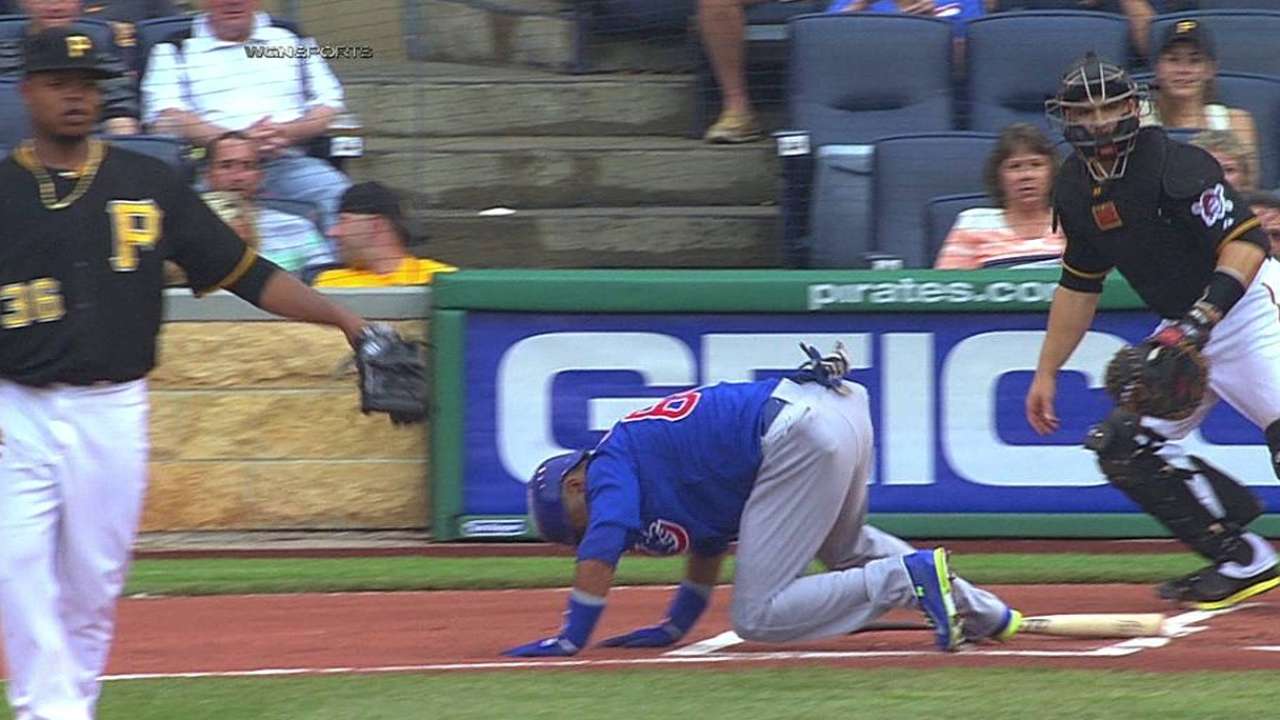 CHICAGO -- Emilio Bonifacio has been on the disabled list with a strained right oblique for more than a week, but has yet to begin baseball activities. Cubs manager Rick Renteria said the team is in "wait-and-see" mode with Bonifacio, who is progressing with his treatment.
"He's feeling better. He's not feeling any discomfort anymore," Renteria said. "He's doing some exercises, lower extremity exercises, some movement exercises, but we're still waiting to see in the end once the strength starts coming back and what we'll do on how we'll proceed with him."
The Cubs are being cautious with Bonifacio out of necessity. Oblique injuries are tricky because they can resurface if not given enough time to heal. It could be a while before Bonifacio does something like swinging a bat.
"It could flare up. Those types of things can become a little chronic," Renteria said. "Take care of them the right way right from the get go, and I think we're trying to be as patient and proactive as possible to make sure that he recovers with no repercussions later."
Joe Popely is an associate reporter for MLB.com. This story was not subject to the approval of Major League Baseball or its clubs.