Top prospect Baez delivering after tough April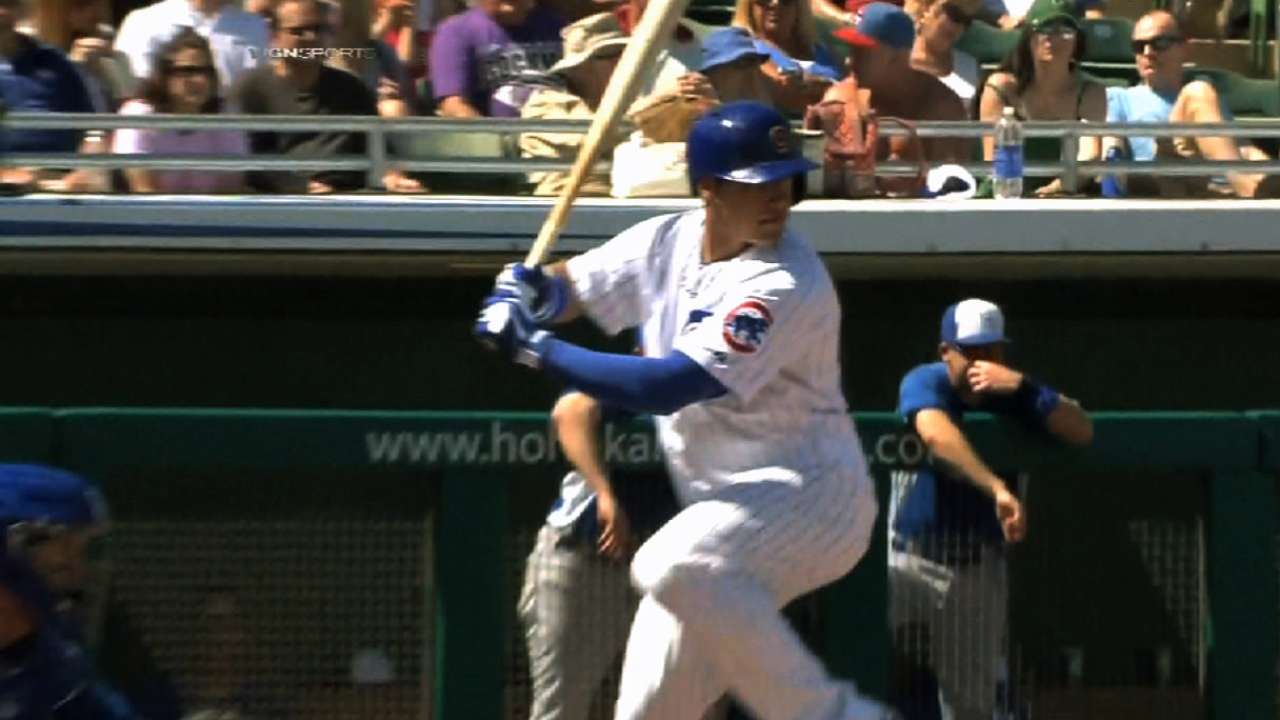 CHICAGO -- Top prospect Javier Baez could have pouted and gone into a funk when he batted .172 in April at Triple-A Iowa. But hitting coach Brian Harper said what's impressed him is that the shortstop hasn't quit.
On Monday, Baez went 2-for-4 in Iowa's win over Albuquerque, and was 7-for-20 in his last five games.
"At the start of the season, he was struggling with a lot of things, and he's really responded after a lot of talks with a lot of guys -- Edgar Gonzalez, myself, [Iowa manager Marty] Pevey," Harper said. "I'm really proud of how he's handled the struggles, because he's never struggled. There have been short times, but not this length. I'm expecting him to do really well in the second half."
Baez, 21, has delivered when needed, batting .284 with runners in scoring position for the season. He's hitting .226 overall.
"In the long run, I think it'll help him in the big leagues," Harper said of the shortstop's early struggles. "I look at young players and not so much how they handle success, but how they handle failure, because you will fail in the big leagues at times. When you learn to handle that, you'll be better.
"I'm really, really proud of how he's responded from April to now, how he's gone about working, how he's playing, how he's hustling," Harper said.
Carrie Muskat is a reporter for MLB.com. She writes a blog, Muskat Ramblings, and you can follow her on Twitter @CarrieMuskat. This story was not subject to the approval of Major League Baseball or its clubs.