Renteria will still give Lake opportunities to play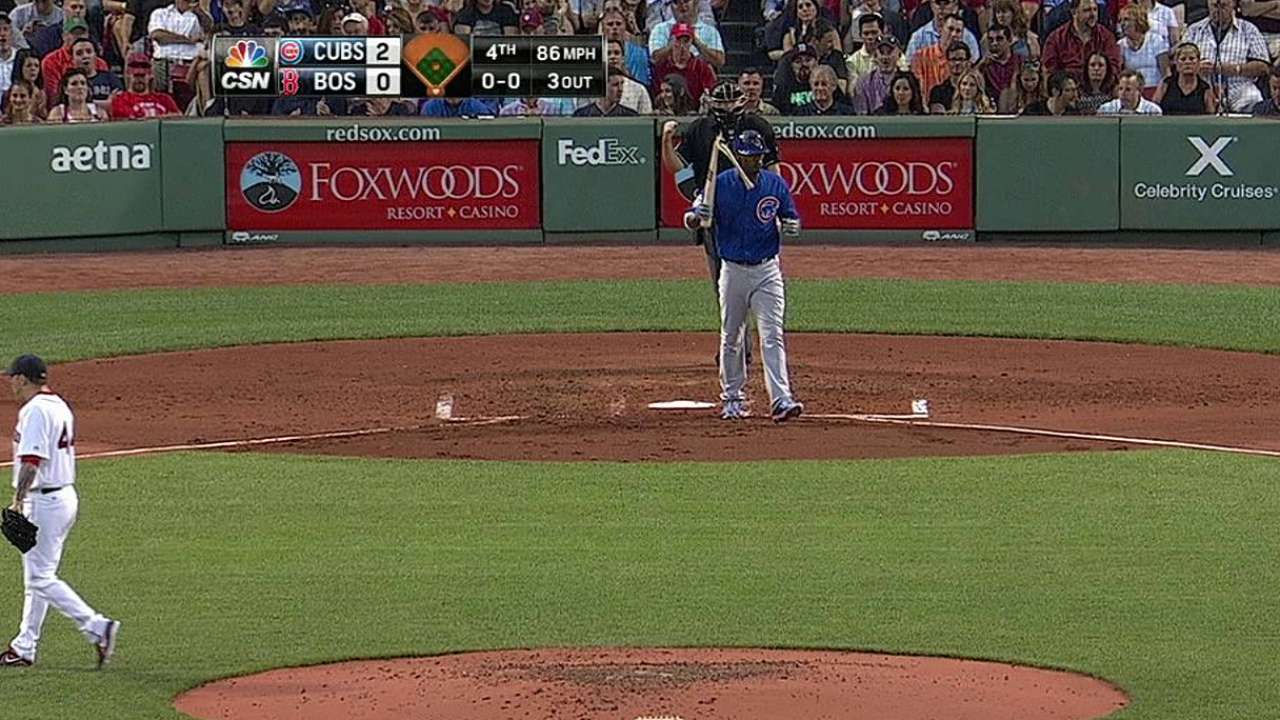 BOSTON -- Junior Lake snapped a bat over his knee after striking out in the fourth inning, the second of four times he would whiff in the Cubs' 2-0 win Monday against the Red Sox. Lake is now 0-for-13 in his last four games, but manager Rick Renteria isn't worried.
"We just have to make sure Junior gets the ball up in the zone a little bit," Renteria said. "[On Monday], he had four strikeouts and three of the four were balls down in the zone. It's just a matter of us making sure we stay positive with him and share with him what we're seeing and try to get feedback from him on what he sees."
There has been no talk about Lake going to Triple-A Iowa to get regular at-bats, Renteria said.
"We'll continue to give him opportunities to play," Renteria said. "We'll just continue to do what we've been doing the whole season and picking and choosing and working and trying to make adjustments."
Lake has had some peaks and valleys. He batted .273 in 26 games in May and hit .190 in 23 games in June.
"Obviously, for him it's not been the track that he's wanted," Renteria said of Lake. "He's shown signs of being able to do things and he's had signs where he's had a little valley. Right now, he's probably in that little valley and we have to help him get back out of it."
Was that a red flag when Lake snapped the bat over his knee?
"Not for me," Renteria said.
Carrie Muskat is a reporter for MLB.com. She writes a blog, Muskat Ramblings, and you can follow her on Twitter @CarrieMuskat. This story was not subject to the approval of Major League Baseball or its clubs.