Prospect Alcantara impressing at Triple-A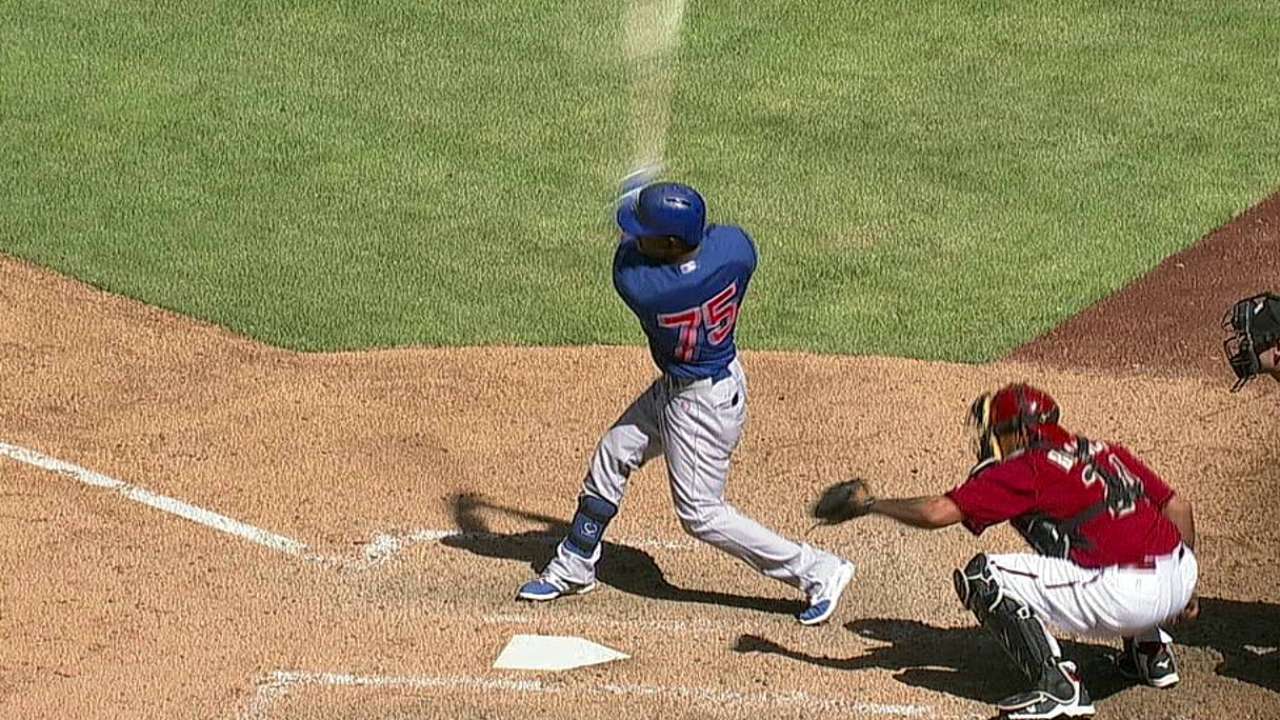 BOSTON -- The Cubs' so-called core four may need to make room for one more.
Arismendy Alcantara -- ranked No. 6 on the Cubs' Top 20 Prospects list -- is making quite an impression at Triple-A Iowa. The infielder was batting .307 in 82 games with 10 home runs, 22 doubles, 10 triples and 20 stolen bases. He's played both second base and center field.
"His year has been on a really good trajectory," Cubs general manager Jed Hoyer said Wednesday. "I feel he's the underappreciated guy in our system. He's only 22, he's a switch-hitter, he's in Triple-A and no one talks about him because of guys like [Javier] Baez, [Kris] Bryant and [Albert] Almora."
Baez, Bryant, Almora and Jorge Soler have been dubbed the core four, and are considered the top prospects in the Cubs' system. Add Alcantara to the list.
"He's opened our eyes with the year he's having," Hoyer said.
Having Alcantara be able to play both infield and outfield has definitely improved his chances of getting promoted to the big leagues.
"We do have a lot of infielders," Hoyer said. "At some point, we'll probably move Javy around [the infield], too. Alcantara is fast and can go out and play center field and looks good when he's done it. In our organization, we have a lot more depth infield than outfield, so I think it only adds to his ways to being on the club."
Carrie Muskat is a reporter for MLB.com. She writes a blog, Muskat Ramblings, and you can follow her on Twitter @CarrieMuskat. This story was not subject to the approval of Major League Baseball or its clubs.