Arrieta, Strop recall trade one year later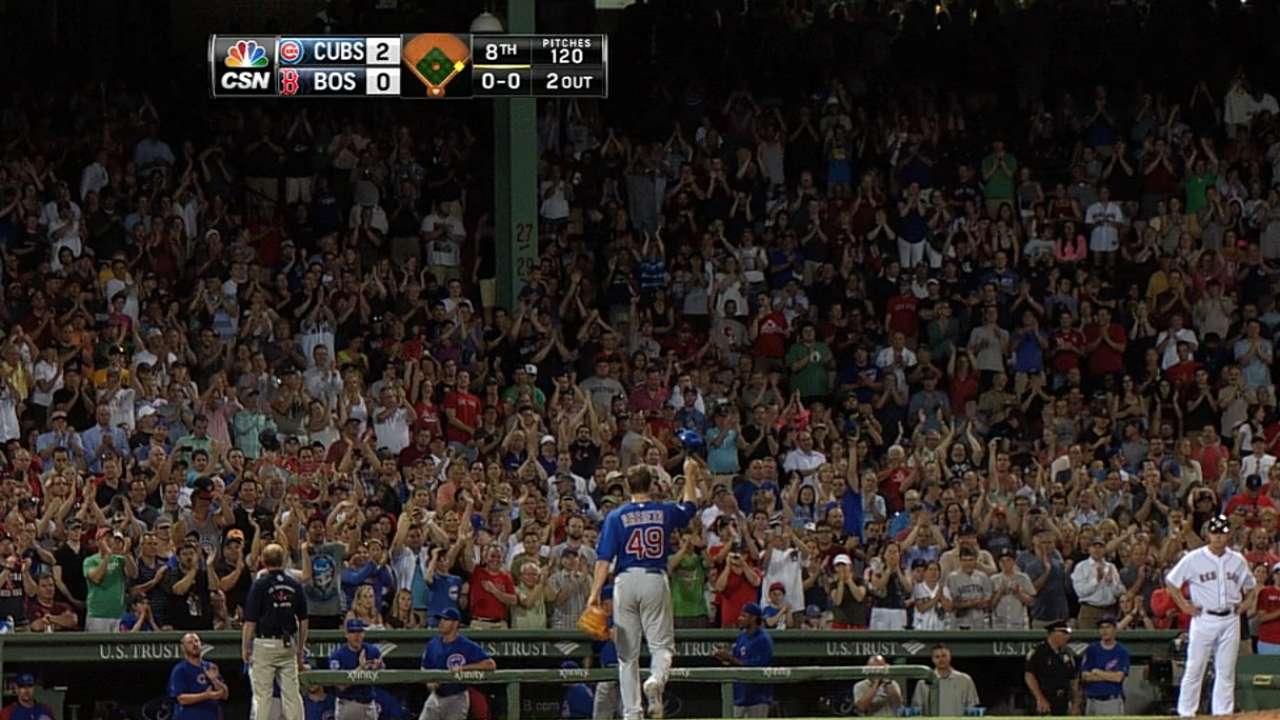 BOSTON -- One year ago, Jake Arrieta and Pedro Strop found out they were being traded from the Orioles to the Cubs.
"I feel like I've been here forever," Strop said, laughing.
The Cubs dealt starter Scott Feldman and catcher Steve Clevenger to the Orioles for the two pitchers on July 2, 2013, which started another series of moves by Chicago. Arrieta agreed it felt as if it had been more than a year since the transaction. The right-hander has thrived, and was the Cubs' best pitcher in June with a 4-0 record and 0.92 ERA in six starts.
"I said this when I was with the Orioles, I know I can pitch at an extremely high level consistently in this game at this level and it just hadn't happened yet," Arrieta said. "I knew it was going to happen -- no doubt in my mind. It was a matter of how to find it, how to unlock it and how to finally get it to come out. I've started to be able to figure it out."
Arrieta still watches Orioles games and roots for the players.
"I want them to do well," he said. "When I saw [Matt] Wieters had to have Tommy John, I was upset about it. ... You make so many relationships in this game throughout your career, those are important to me."
Strop said he feels as if he's "found himself" since joining the Cubs. He is one of the club's top setup pitchers, and has given up two earned runs over his last 15 games, striking out 14.
"When I was there, I was finding my rhythm, too, but I wasn't pitching a lot," he said. "I wasn't getting an opportunity to pitch. Here, it's easy to find yourself and find your rhythm when you pitch a lot."
When the Cubs made the deal last year, general manager Jed Hoyer said they had jumped the market by moving players well before the non-waiver July 31 Trade Deadline.
"Last year, it really came together," Hoyer said. "Baltimore was so determined to get a starter at that point that it worked out really well.
"Ultimately, sometimes it takes a deadline to make deals. People get a lot more serious every day it gets closer to the end of July, and it probably works both ways. I don't think you go into July thinking you'll make deals early, but sometimes they can come together."
Carrie Muskat is a reporter for MLB.com. She writes a blog, Muskat Ramblings, and you can follow her on Twitter @CarrieMuskat. This story was not subject to the approval of Major League Baseball or its clubs.