Cubs' clubhouse moves on after blockbuster deal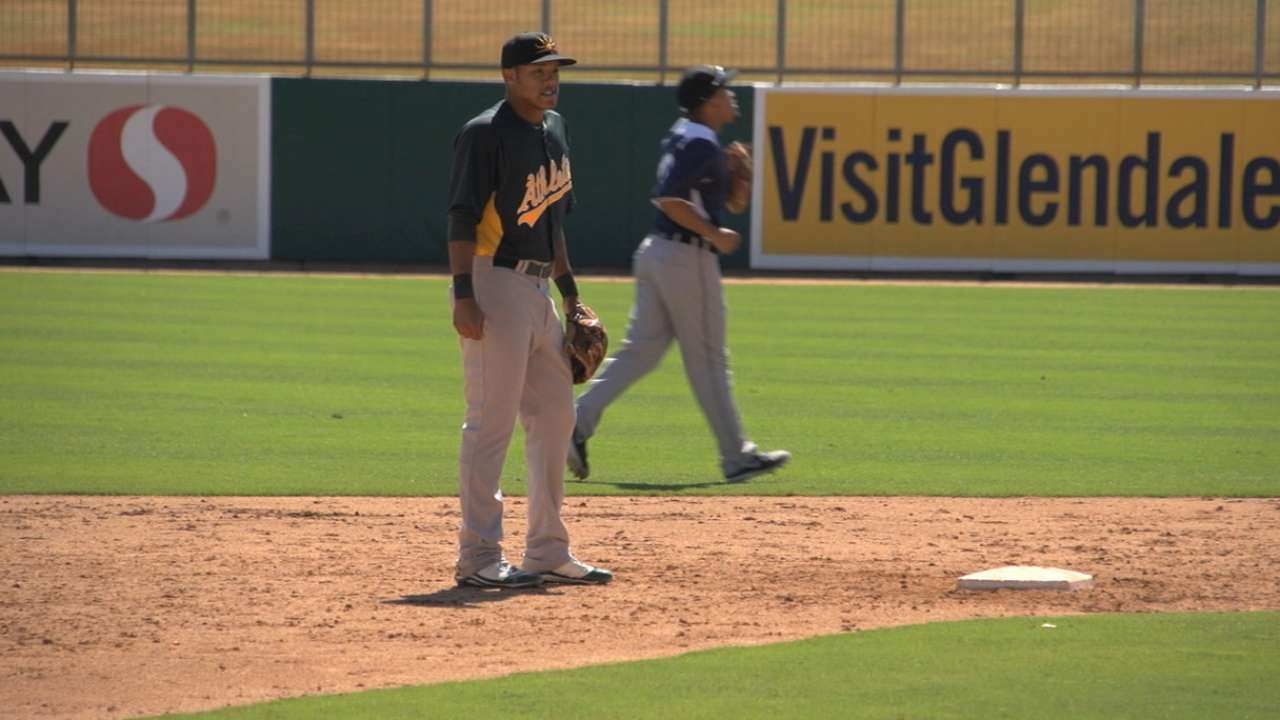 CINCINNATI -- Cubs manager Rick Renteria was one of many watching Jeff Samardzija's first start with the Athletics on Sunday, and sent the right-hander a congratulatory message after he picked up his first win.
Samardzija and Jason Hammel were in Renteria's rotation until Saturday when both were dealt to the Athletics in exchange for four players, including highly touted prospect, Addison Russell.
On Sunday, Samardzija posted his 13th quality start of the season, giving up one run on four hits over seven innings in the A's 4-2 win over Toronto.
"It was good to see him throw, and he threw very well," Renteria said Monday. "I'm glad to see he did what he did. I texted him to congratulate him. He did good, he did a nice job."
It's still a little strange in the Cubs' clubhouse without Samardzija and Hammel.
"As much as you try not to be affected by it, as a group of guys in the clubhouse, it does [affect you]," pitcher Carlos Villanueva said. "Samardzija has been here for so long, and there were a couple younger guys who followed him around. Even though he didn't want to be a leader, he had that effect on guys.
"There are some guys who might be a little lost the first couple days," Villanueva said, "but we had a little meeting and I spoke to the guys, and said, 'Look, it happens. You have to understand they are going to do what's best for the organization. If you understand that and don't take it personally, you'll be fine.'"
On Sunday, Samardzija was named to the National League All-Star team by the players' vote, and although he can't pitch for the NL team, he is expected to go and be honored at the July 15 game in Minneapolis.
The last player selected to the All-Star team who switched leagues prior to the game was Carlos Beltran, who was traded in late June 2004 from the Royals to the Astros.
Carrie Muskat is a reporter for MLB.com. She writes a blog, Muskat Ramblings, and you can follow her on Twitter @CarrieMuskat. Teddy Cahill is a reporter for MLB.com. Follow him on Twitter at @tedcahill. This story was not subject to the approval of Major League Baseball or its clubs.