Renteria not taking credit for players' turnarounds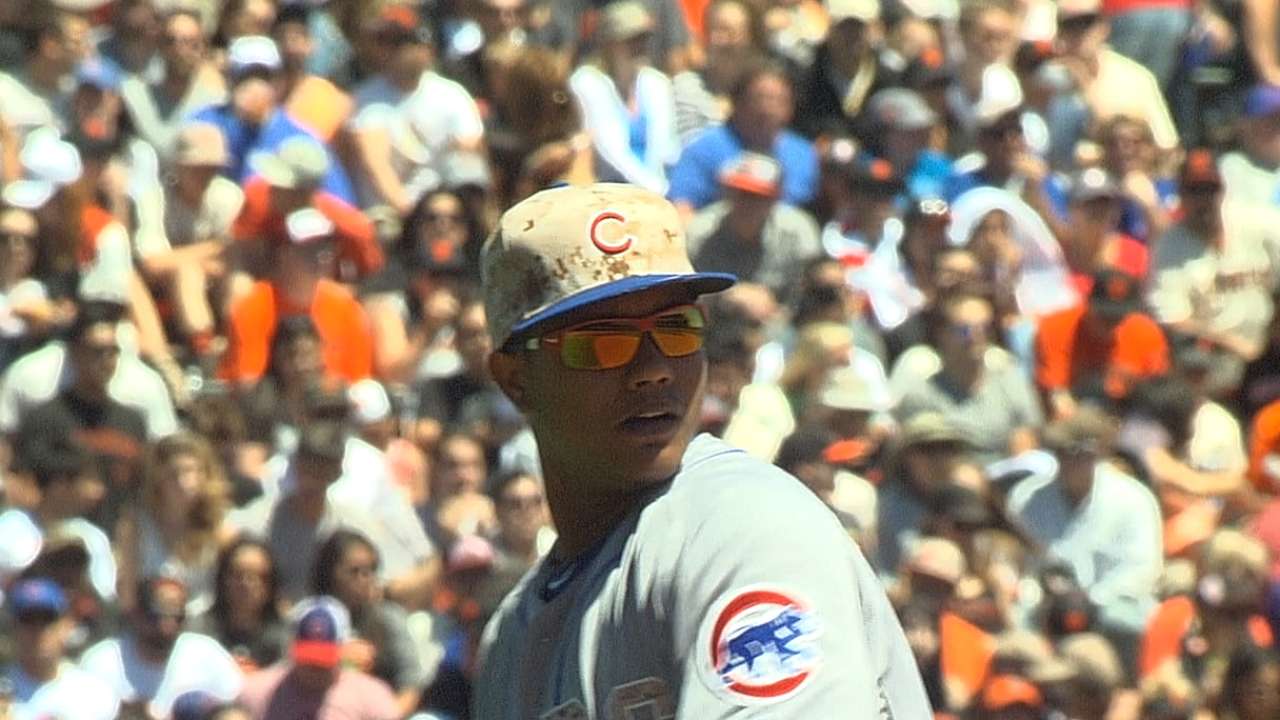 CINCINNATI -- One of the reasons the Cubs hired Rick Renteria as manager was because of his skills in developing young players, and he could have two of them in the All-Star Game.
Starlin Castro was named to the National League All-Star team, while Anthony Rizzo was a candidate for the NL Final Vote. Both are coming back from disappointing 2013 seasons. Renteria was quick to say he could not take credit for the turnaround by the two 24-year-old players.
"Those guys have worked hard and done what they need to do to move forward," Renteria said. "Give the credit to the coaches and everybody who has been working with these guys and having conversations with them on a daily basis. Give them credit for going out there and playing the game."
Castro struggled to bat .245 last season, while Rizzo batted .233. They were far removed from any All-Star consideration.
"We knew coming in that these guys have skill and aptitude to play the game," Renteria said. "They've found a sense of comfort, confidence, another year of experience under their belts -- there's any number of things that could contribute to it. Up to this point, it's gratifying you have two young men on your ballclub who have done really well."
Castro has said one of the reasons he's happier this year is that he's been inserted into the fourth spot in the lineup and stayed there. It also helps that he's batting behind Rizzo.
"You're talking about two guys who are really complementing each other very well," Renteria said. "That makes kind of a natural position for them to be in, and it's worked well. The biggest thing is they're just going out and playing and picking each other up. It's fun to see them and fun to see how other guys work around them and contribute."
Carrie Muskat is a reporter for MLB.com. She writes a blog, Muskat Ramblings, and you can follow her on Twitter @CarrieMuskat. This story was not subject to the approval of Major League Baseball or its clubs.